Summary
I recently wrote about the issues plaguing the company's shares besides a low silver price.
Of the three issues I discussed we now have answers on two of them.
Pyramid positions should be completed at these levels.
As you know, Silver Wheaton (NYSE:SLW) has been under immense pressure of late. I have been behind the name for some time, and have watched the stock drop 60% as the price of silver continuing to be under pressure. I recently added to my long-term position in Silver Wheaton and recommended that it was time for you to consider doing the same. I felt that much of the bad news had been baked into the share price. The way I see it, it is an option play on silver. When silver rebounds, expect the price of Silver Wheaton to rebound heavily. But it has been painful to watch this position, which is about 2% of my personal portfolio, take such a haircut. The stock is now trading at $11.64, with a market cap of $4.7 billion. It's just a few percentage points off its 52-week low. After several dividend cuts and some bad news, I decided to do some buying two weeks ago, but I share the pain many of you feel.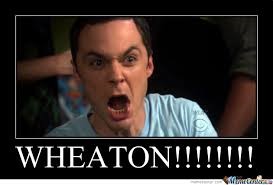 Source: italiansubs.net
While there are still concerns about Silver Wheaton and its subsidiaries being investigated for back taxes, I think this bad news is definitely baked into shares. However, an unfavorable ruling could lead to the company being on the hook for additional tax payments for a six-year period (2005-2010). I maintain that this issue will be ongoing and if not dismissed, can be settled for a smaller amount than owed. This uncertainty has weighed on the stock. But once we have clarity on this issue we will likely see the stock get see some positive momentum.
There were two other issues I addressed in that article. First was that the company hadn't made a real deal in some time thanks to the reduced price of precious metals. The second was a positive piece of news regarding the company's its decision to buy back up to 20.2 million shares. If the company were to buy all of these shares back, it would be roughly 5% of the total shares outstanding. It has the cash needed to do this buyback. It's not a bad move so long as the stock is undervalued, which I believe it to be.
Well, these two items have been addressed in the last few days and you need to be aware. First off the buyback. These types of moves require regulatory approval. They are not always granted. However, over the weekend it was learned that the company did indeed receive approval from the TSX to push forward with its normal course issuer bid. It is welcomed news, and I hope the company starts buying back as soon as it can. While I have made the case for silver, including in this extremely popular but contentious article, the price of the metals have yet to rebound. I am of the opinion that if there is down side remaining, gold has more than silver. The gold to silver ratio which averages around 50:1 in recent times (16:1 average historically), now is at 76.5:1. That is astronomically out of balance. I think management at Silver Wheaton recognizes this. In conjunction with this buyback, the company's CEO Randy Smallwood gave clarity on the second issue I highlighted in my last article.
Where are the deals? Smallwood gave us a real strong indication of where things are heading. We learned in a Bloomberg article Monday that Silver Wheaton is actively pursuing $5B in deals as the commodity meltdown pressures other producers into selling assets. Randy Smallwood said in the article that "this is probably the best portfolio of assets that we've ever seen." That is a massive statement, and is a bullish signal longer-term in my opinion. In the article it was also made clear that any move on the Glencore deal that I discussed last week should be known soon. The fact is that the miners are simply starving for cash right now.
So there you have it. We have a stock at a 52 week low that is so much lower than anyone saw coming. The pressure on metals continues, but there are signs that silver's downside may be limited. The company has received approval for a share buyback, and will get started on that soon. Further, the company has been quiet of late, causing some concern, but we learned there are now $5 billion in potential deals in the works at varying stages. I am not asserting the stock will rebound over night, but I think if you are a believer in the metals, or a believer in streaming, you should be buying at these levels and below to complete your pyramid position that I first started discussing in January 2013.
Note from the author: Christopher F. Davis has been a leading contributor with Seeking Alpha since early 2012. If you like his material and want to see more, scroll to the top of the article and hit "Follow." He also writes a lot of "breaking" articles, which are time-sensitive, actionable investing ideas. If you would like to be among the first to be updated, be sure to check the box for "Real-time alerts on this author" under "Follow."
More