Trade with confidence. Are you a professional trader? Be the first to get the alert with Benzinga Pro's real-time newsfeed and audio squawk and never miss an opportunity again.
Don't miss the chance to try it FREE today.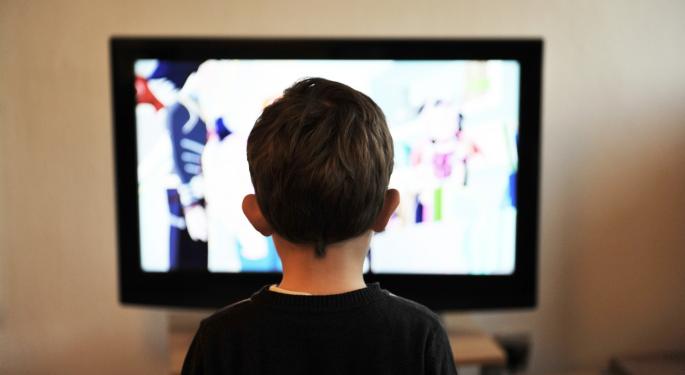 In a happy news for customers of DISH Network Corp DISH 1.96%, Viacom, Inc. VIAB 11.4% and DISH have agreed for a multi-year contract renewal, meaning DISH customers can continue to enjoy channels of Viacom.
According to a press release, the renewal "sets the stage for select Viacom live and Video-on-Demand content to join the Sling TV single- and multi-stream services. Details of the agreement were not disclosed."
The renewal applies to the 18 Viacom channels DISH currently carries, including Nickelodeon, Comedy Central, MTV, VH1, Spike, BET, CMT, TV Land, Nick Jr. and Nicktoons.
In addition, DISH said Viacom networks will be available on its Sling TV's single-stream and multi-stream services in coming months. However, specific packaging details were not announced.
BTIG's Richard Greenfield had said, "[E]arlier today, we learned, literally out of nowhere, that the Dish/Viacom programming agreement expires at midnight. We and investors had believed the agreement, currently operating under an extension, did not expire until late Q2 2016."
But, the recent multi-year renewal put all the speculations to rest.
DISH announced its quarterly earnings on Wednesday and according to Greenfield, "DISH is usually one of the last companies to report earnings each quarter and in the past six years has reported Q1 earnings between May 2nd–11th."
The company's $0.84 EPS topped Street estimates by $0.22. DISH Network said its revenue advanced 1.88 percent to $3.79 billion from $3.72 billion in the previous year quarter. Analysts expected $3.8 billion revenue.
Shares of DISH gained 0.60 percent to $47.71, while Viacom surged 9.58 percent to $40.96.
© 2016 Benzinga.com. Benzinga does not provide investment advice. All rights reserved.