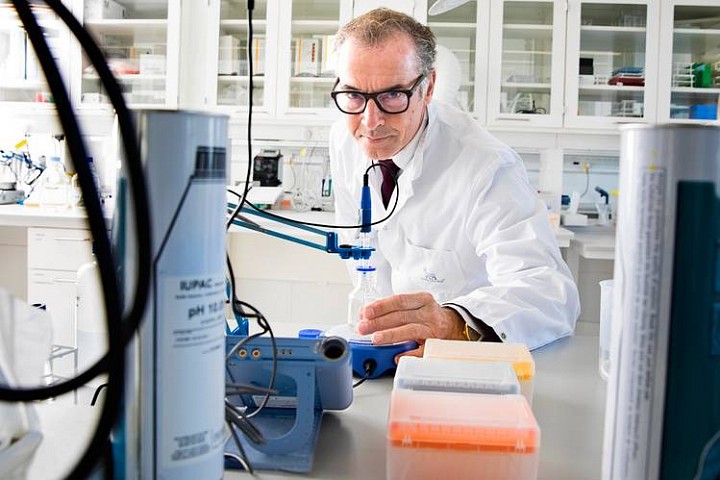 No longer able to count on rising prices for insulin in the U.S. to fuel strong growth, Novo's bosses are overhauling the company to make it more nimble. They are also raising the drug-development stakes.
Last year, the company scrapped several programs that focused on making incremental improvements to the insulin molecule and pivoted its efforts toward developing newer diabetes projects that could bring significant improvement. These include an insulin that acts preferentially on the liver, and one that "switches off" when blood sugar reaches the desired level. It is also broadening outside of diabetes into related conditions such as cardiovascular disease, fatty liver disease and diabetic kidney disease.
Novo's emphasis on diabetes is unusual among its peers, most of which spread their bets across several disease areas. But it is not alone in sharpening its R&D operations in response to increasing pressure from payers. Across the industry, companies are reshaping their drug pipelines to focus on drugs that bring a meaningful benefit over older ones.
Mads Krogsgaard Thomsen, Novo's chief science officer, is at the forefront of this shift. In an interview, he discusses how Novo Nordisk is reorganizing its research efforts to focus on areas where it can hope to make more significant advances. Here are edited excerpts.
Existing groups work well together, they contribute more quickly, and they are more likely to shake things up.
WSJ: What pushed Novo Nordisk to change its research strategy?
MR. THOMSEN: Much to the surprise of most industry observers and ourselves, Eli Lilly got into the big American formularies [the list of medicines that get preferential reimbursement] by reducing the price. That suddenly meant that the whole field of basal insulin was at risk of being a bit more commoditized. You could no longer justify incremental innovation in the field of insulin. At the same time, we had larger-than-expected success in the late-stage pipeline. We had kind of innovated ourselves all the way to the top of the curve, so to speak, in GLP-1 [another diabetes treatment], so that frees up resources.
We had to think: Where do we go? We decided to enter into areas where we could use our biology insight into diabetes-related conditions. The vast majority [of the R&D workforce is the same], but they are now redeploying their protein-engineering skills on new molecules or their biological insights also into new areas. We've recruited some senior people to help us become a success, because we don't have the same 94-year experience in fatty liver disease as we do in diabetes, of course.
WSJ: How disruptive was that?
MR. THOMSEN: It was traumatic at the time, because it took us all so much by surprise. But we have passed that, and people now are really looking to the future with excitement. I know some scientists who can never think of anything but insulin. To them I would say we still have some insulin projects, but they are of a more disruptive nature. But all the others find it exciting to find a new treatment to work on.
New targets
WSJ: What are you now looking for in new research projects?
MR. THOMSEN: We need new diseases and new drug targets. [With a focus on diabetes], we are competing against ourselves and not creating new growth opportunities or new patients. If we find something fantastic for NASH [fatty liver disease] or cardiovascular or kidney disease or obesity, then it's new patients. It's actually offering a patient who really has an unmet need—because there's not much out there—a better treatment. Every time we get such a patient, it's a new one for us to sell to and offer the best product.
WSJ: Is it inevitable that your rate of failure will increase?
MR. THOMSEN: In the heyday of insulin research we had a failure rate of less than 50% from research to market. We had a better chance of making it than tossing a coin. We have to acknowledge that the risk is going up.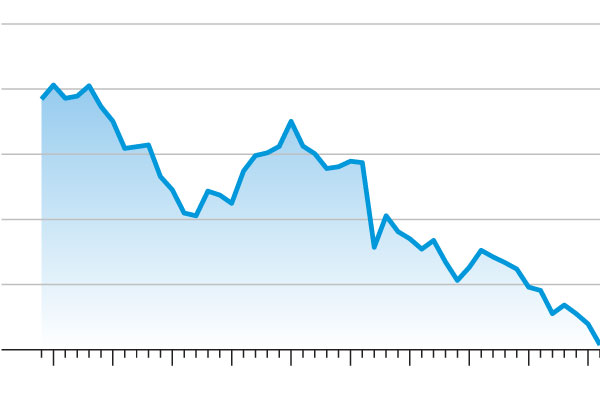 We're trying to modernize or rethink the way we're doing particular early stages of drug development. So what we are doing is to front-load the things that can kill the project [so we can drop them quickly if they don't work]. One example: We have an insulin project designed to work selectively on the liver. We want to kill it off it if it isn't truly liver-selective, so we have built in some scientific methods in that study that will allow us to, in only 60 to 70 people with diabetes, dissect out whether this is true innovation. You have to do that more and more.
We also have to team up with experts to guide us on how we should design our clinical-trial programs. Of course, we make the decisions ourselves, but we try to listen, maybe more so than historically. There's always a risk that if you're too successful, you might become complacent, that you think you know better than the rest. Typically, you don't.
WSJ: Do commercially minded employees now have more of a say in research decisions?
MR. THOMSEN: I started by having my R&D management team meet, meet, meet and meet to discuss strategy. At some point we had all the therapeutic areas we could move into with the skill sets we had. Then we brought the commercial folks on board, not before. At that point, some of them would start saying fatty liver disease is exciting, but if you really want to make NASH truly exciting, we need to do something to get diagnosis rates up, because people are living with fatty livers without even knowing it. So now we need to work with diagnostics companies to make sure we can help them come to a stage where we can diagnose people without the need for invasive liver biopsies.
WSJ: High drug prices, in particular for insulin, are making headlines. Wouldn't it be better for Novo Nordisk to have full transparency on what health plans actually pay for your medicines?
MR. THOMSEN: You can read in our annual report last year we were close to 60% rebates [discount on the drug's published list price negotiated on behalf of insurance plans] in the U.S. That means when you see a list price of insulin that's $10, [the real price to insurers] is maybe $5 or $4. So from that perspective, transparency would help.
I would like to see more of these contracts with payers that are outcomes-based. We promise to any pharmacy-benefit manager [who negotiates drug prices on behalf of insurance plans] that our drug is more likely to keep people in control of their diabetes over the next two years, for instance. Then you measure the whole population, and if we achieve that fully, then the rebates the pharmacy-benefit manager ends up receiving are small, but if not, then we are to give big rebates. That kind of commercial setup would be in our interest because we believe that we have the upper hand in terms of efficacy.
Ms. Roland is a staff reporter in The Wall Street Journal's London bureau. Email denise.roland@wsj.com .
More