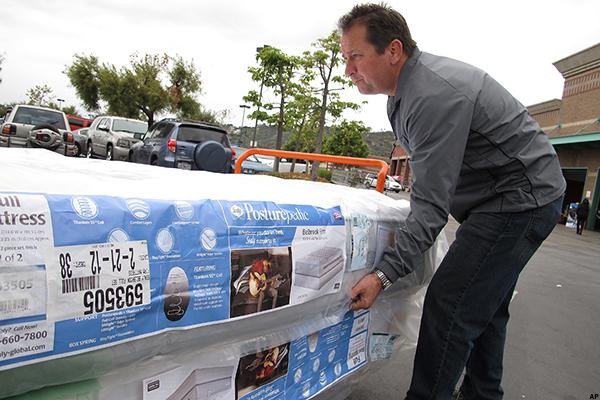 Shares of Mattress Firm (MFRM) fell as much as 13% in post-market trading Thursday after the Houston-based bedmaker slashed its 2016 earnings-per-share guidance to $2.25 to $2.35 from March estimates of $2.50 to $2.60.
An adjusted loss of 10 cents per share also missed analyst forecasts by 152%, while sales of $839 million missed the consensus estimate by more than 3%.
The markets may be unpredictable, but Jim Cramer can show you how to navigate it like a pro. Follow his...
More