The EUR/CAD had a very strong run during the 2nd half of November, but its rally stalled out around the 1.4655/1.4695 area.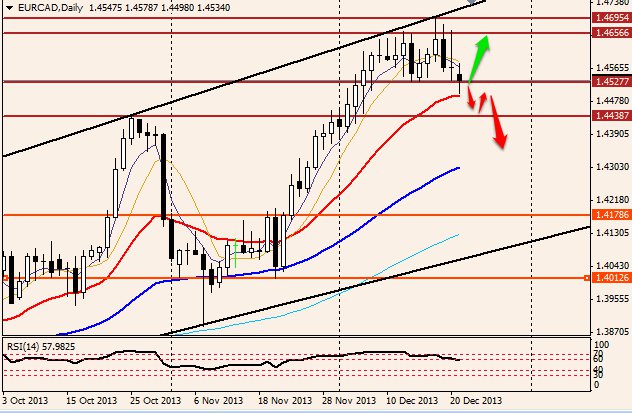 The pair has been in well established sideways consolidation range since topping out.
Now, it finds itself in an interesting position as the pair breached the support of that range at the 1.4530.

This type of action can be one of 2 things. 1) It's a way to knock out some stops below support, after which the pair "slingshots" higher and resumes the old trend higher.

Or 2) It the first sign of the sideways action over the last 2-3 weeks being a top, which is followed by a further retracement/correction. Some obvious levels to the downside include 1.4440 as well as the 55-EMA which comes in around 1.43.