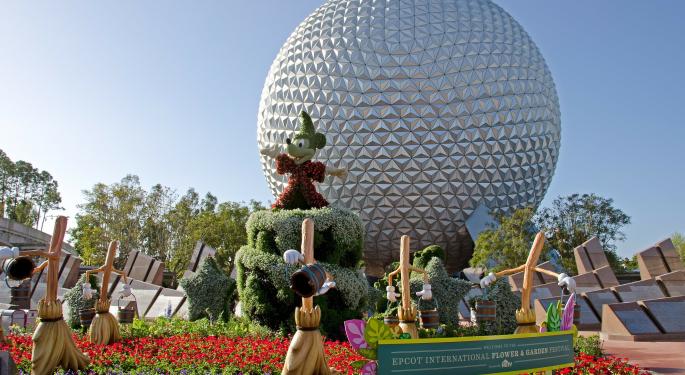 Investors shouldn't buy the latest round of Twitter Inc TWTR's M&A rumor, which now suggests Walt Disney Co DIS is still interested in acquiring the social media company, at least according to Alan Gould of Brean Capital.
Betaville reported on Tuesday that Twitter and Disney are "now thrashing out a deal after agreeing a price — thought to be in the 20s per share — at the back end of last week."
In a research report, Gould expressed his belief that an acquisition of Twitter by Disney is not historically in line with its historical M&A activity, especially at an approximate $18 billion price target.
Bob Iger's Pre-M&A Checklist
Specifically, Gould suggested that Disney's CEO Bob Iger makes use of a checklist before acquiring a company, which consists of: 1) the company needs to fit in with its defined corporate strategy, 2) standalone economics and the company's outlook needs to support the acquisition price, and 3) the acquiring company needs to add value to the business and shareholders.
Iger's M&A strategy also focuses on promoting creativity, embrace technology and grow internationally.
Gould noted that acquiring Twitter would fulfill Disney's strategy of embracing technology and does provide the company with a venue to directly interact with consumers. On the other hand, Twitter fails Iger's three-point checklist, given the fact that the company is losing money, has shown stagnant user growth and year-over-year advertising revenue growth has been consistently decelerating from 60 percent four quarters ago to an estimated 3 percent this quarter.
Finally, Gould even suggested that Disney may not even have the necessary in-house talent to turn around Twitter's business, and spending $18 billion on a turnaround story isn't a particularly smart move.
| Date | Firm | Action | From | To |
| --- | --- | --- | --- | --- |
| Oct 2016 | Loop Capital | Upgrades | Sell | Hold |
| Oct 2016 | Evercore ISI Group | Upgrades | Sell | Hold |
| Sep 2016 | Mizuho | Downgrades | Neutral | Underperform |
© 2016 Benzinga.com. Benzinga does not provide investment advice. All rights reserved.