Is Gold on its way to 1338-1340 ?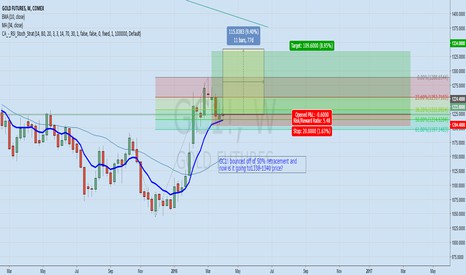 As you can see on weekly chart of gold0.00%% futures GC1!0.00%% It has bounced off 50% Fib level. Is it going up to 1338-1340 price point before it pauses again?

Note, I used some nice tools on the chart that tradingview provides. I have added fictitious trade to show nice risk to reward if entered at current levels.

This is not a recommendation or advice to trade. It is for my own analysis and records. Please click 'Like' on top if you agree with the idea. Your comments are welcome. Thank you.