CVS Health's (NYSE:CVS) profit and revenue gains are expected to slow when the drugstore chain reports second-quarter results on Tuesday.
Analysts see earnings climbing 6% to $1.20 a share, decelerating from 12% growth in the previous quarter. Revenue is seen rising over 7% to $37.18 billion, down from 11% in Q1 and 13% in Q4.
Future quarters should see a major boost following recent acquisitions, as the health sector overall rushes to consolidate amid ObamaCare-related changes and the drive to seek greater scale and cost controls.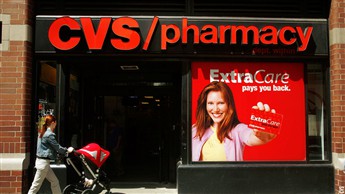 More