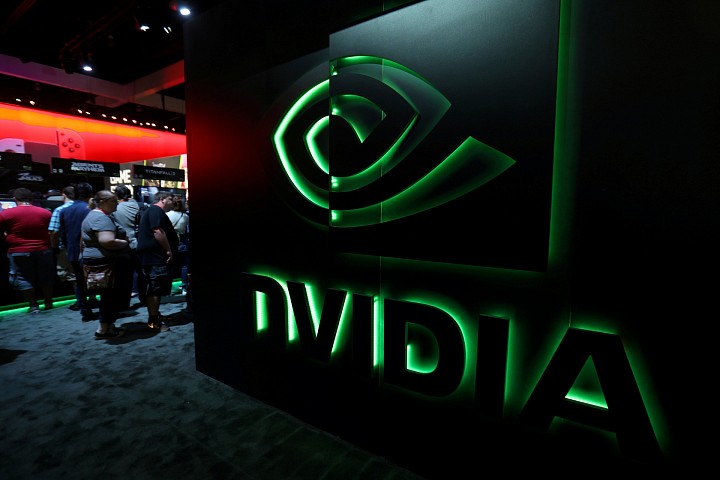 REVENUE FORECAST: Analysts expect total revenue of $2.36 billion for the quarter, up 18% from $2 billion a year earlier.
WHAT TO WATCH:
DATA -CENTER GROWTH: Much of Nvidia's current value hinges on rapid growth in its sales to internet giants that have found its graphics processors especially cost-effective for artificial intelligence. The data - center segment that books those sales has posted double-digit revenue growth from quarter to quarter for the better part of two years, cresting a year ago at 59%. But data - center growth slipped to 2% in the second quarter, and investors hammered the stock. Analysts expect 11% in the third, according to a poll by FactSet Research Systems Inc. -- but even that may be viewed as a disappointment, according to Matt Ramsay of Canaccord Genuity Group Inc. He expects data-center growth to accelerate again as new products based on Nvidia's Volta architecture catch on.
ETHEREUM MINING: Nvidia's revenue in recent quarters has gotten a surprise, and likely transitory, boost from miners of the internet currency known as Ethereum, making it harder to gauge the company's fundamental performance. These modern forty-niners use graphics chips to perform calculations that can unearth digital coins. Sales to Ethereum miners were expected to dry up by now, but changes to the currency's underlying technology that would make graphics chips less useful to those customers have been delayed, according to Barclays analyst Blayne Curtis. He estimates that third-quarter sales related to Ethereum, which will show up in the gaming and OEM segments, could amount to more than 10% of Nvdia's total revenue, and may continue for another six to 12 months.
GAMING SALES: Product introductions buoyed gaming revenue by nearly 60% a year ago, making for a tough comparison. Canaccord's Mr. Ramsay said he expects that division, which typically accounts for half of sales and likely a considerable portion of operating profit, to report roughly flat revenue for the latest quarter. Sales should start growing again when Nvidia releases Volta-based gaming products, he said. The company hasn't said when that's likely to happen.
More