AMD has posted Q1 2016 results that exceeded both top and bottom line estimates for the company.
AMD has also announced a chip licensing deal with a Chinese firm.
AMD provided good Q2 guidance and is upbeat about its fortunes during the second half of the year.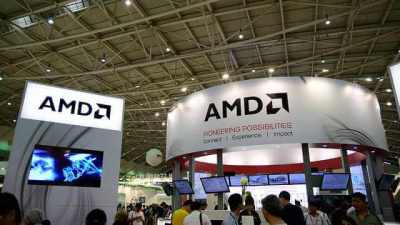 Advanced Micro Devices, Inc. (NASDAQ:AMD) has posted good Q1 2016 results that topped estimates and then announced a licensing deal with a Chinese firm that sent its stock soaring. AMD reported first quarter revenue of $832M, good for -19.2%Y/Y and $13.84M above the consensus on Wall Street. Net loss of $96M(-$0.12) was considerably higher than Q1 2015 loss of $73M(-$0.09) but $0.01 better than analysts' average estimate.
To top the earnings beat, AMD reported that it had clinched a $273M licensing deal with Chinese firm THATIC to develop SoCs tailored for the Chinese market. The positive news triggered a massive rally in AMD shares which climbed 52.3% post-earnings.
AMD Stock 5-Day Returns

Source: CNN Money
AMD Segment Performance
Investor expectations for AMD were low going into the earnings and investors were happy about the earnings beat despite the fact that it still represented double-digit top and bottom line declines by the company. AMD's bulls were, however, able to carry the day after the company provided upbeat second quarter guidance.
AMD financial segments performed as follows:
Computing and Graphics Segment (desktop CPUs, notebook CPUs, and graphic processing units)-- revenue for the quarter was down 14% Y/Y which the...
More