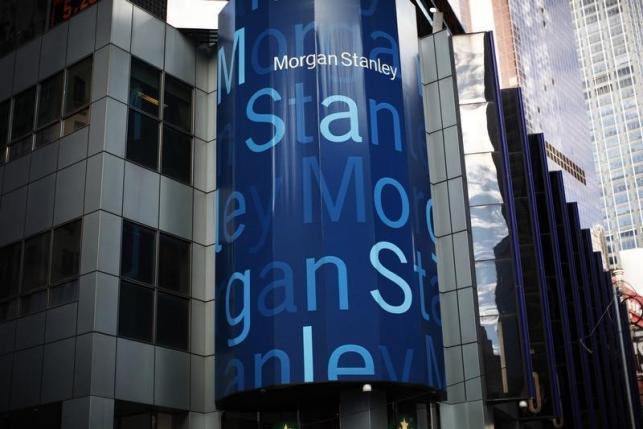 Wall Street bank Morgan Stanley's <Ms. n> profit slumped for the second straight quarter as investors fled the bond, currency and commodity markets amid uncertainty about the timing of a U.S. interest rate hike and concerns about China's cooling economy.
Morgan Stanley, the last of the big U.S. banks to release third-quarter earnings, said on Monday its trading revenue fell 17.2 percent to $2.03 billion in the period, contributing to a 42.4 percent drop in profit attributable to shareholders.
The bank's shares were down 5.8 percent in premarket trade.
Morgan Stanley joins arch rival Goldman Sachs Group Inc (GS.N) as well as Citigroup Inc <C. n>, Bank of America Corp B.ACN and JPMorgan Chase & Co (JPM.N) in reporting grim results from trading, a business many of them are trying to back away from.
The results also capped a generally downbeat quarter for the six big U.S. banks. Among them...
More