Apple may struggle with iPhone shipments on earnings.
However, there is upside in the form of buybacks and F/X.
Despite these potential tailwinds, I'd be cautious going into the earnings report.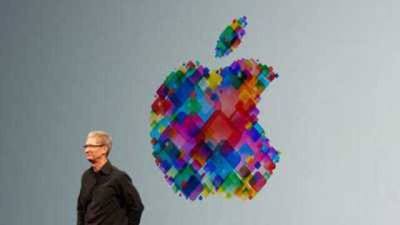 Things aren't looking as hot going into Apple's (NASDAQ:AAPL) upcoming earnings report, and while I'm fairly confident that there could be some upside to top line results from foreign exchange translation, the outlook could be a little more grimacing than what the consensus was anticipating for back half FY'16. As such, investors should be a little more cautious going into the upcoming results despite the massive recovery in valuation we have experienced over the past couple months. Furthermore, as I had promised I will be updating my stance on the company, and am revising my price target higher to reflect prevailing investor sentiment on the company.
Mizuho Securities released a report on April 11th, cautioning investors of further weakness to near-term earnings/outlook due to channel checks from their Asian research team:
Based on our supply-chain checks, we think the company is likely to report about 49-50 million iPhone units for the quarter, which would be slightly below consensus of 50 million units, and ASPs could be lower too.

We are expecting total revenue outlook to be around $45-48 billion with gross margin around 38.0-39.0%, which compares with consensus of $48 billion and 39.2%, respectively. Segment-wise, we expect iPhone shipments to be slightly below current expectations. Based on our checks, we think management is likely to base its forecast on iPhone unit shipments and ASPs of about 42-43 million and $610-620, respectively, versus current consensus of about 44 million units and $647.
I forecasted fairly conservatively for the back half of the fiscal year, which is why I'm not really surprised by the weak outlook from channel checks. I believe additional channel checks will soon hit the investor base from the...
More