Invest with Confidence. Are you a financial professional? Stay on top of your portfolio with Benzinga Pro's real-time newsfeed and alerts and never miss a headline again.
Don't miss the chance to try it FREE today.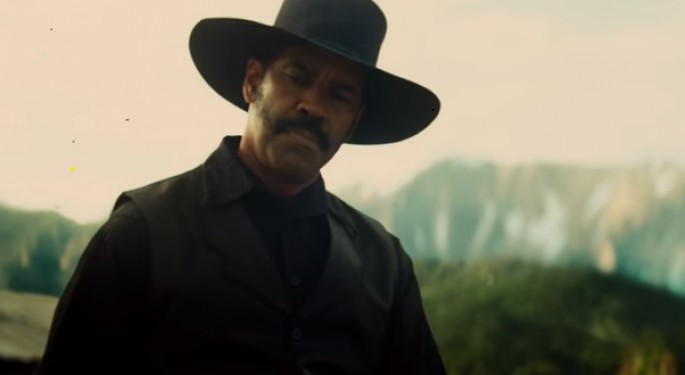 Later this year, Academy Award-winning actor Denzel Washington will get to mark another accomplishment off of his bucket list: starring in a Western. Washington will be playing gunslinger Sam Chilsom in a remake of the 1960 hit western "The Magnificent Seven," which is set to hit theaters on September 23.
The movie is directed by Antoine Fuqua and co-stars Chris Pratt, Vincent D'Onofrio and Ethan Hawke.
Producer MGM Holdings and distributor Sony Corp (ADR) SNE are hoping "The Magnificent Seven" will be able to capitalize on the recent success of other modern Westerns. Quentin Tarantino's "The Hateful Eight" was the most recent western box office success, bringing in $44 million, nearly four times its production budget.
Related Link: In Japan, The Kumamoto Earthquake Did 'Major Damage' To At Least One Local Plant
Since 1995, Westerns have typically performed well at the box office, averaging around $20 million per film. Yet despite their success, the number of Westerns produced is dwarfed by the number of movies produced in other categories.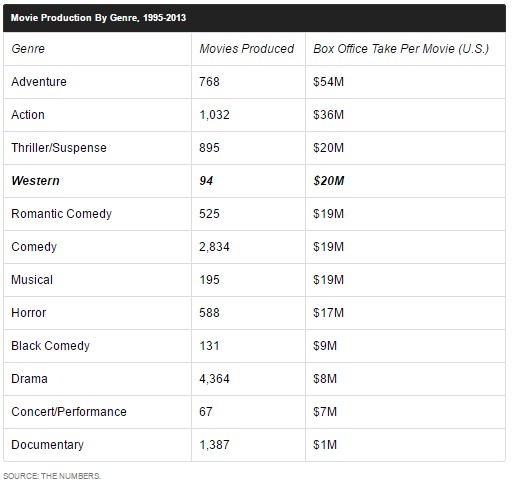 The most profitable movie genre is adventure movies, which have drawn an average of $54 million at the box office since 1995.
Washington and company have big shoes to fill, as the cast of the original version of the movie included Steve McQueen and Charles Bronson.
The trailer for the new "The Magnificent Seven" is available .
Disclosure: the author holds no position in the stocks mentioned.
© 2016 Benzinga.com. Benzinga does not provide investment advice. All rights reserved.