<!== INSTRUMENT %% %1440% ==!>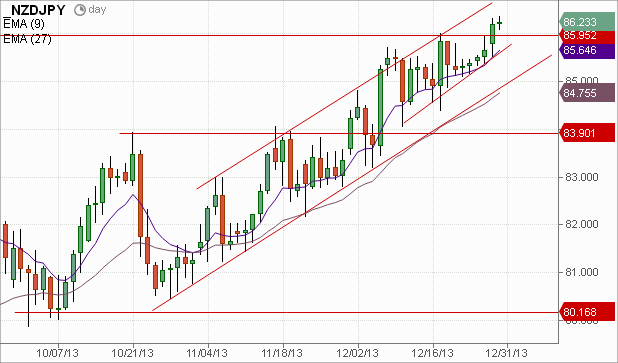 The NZD/JPY pair looks like its in the midst of a break-out through the 86 handle.

The pair has been in a consistent uptrend since the start of November and price broke a short term wedge pattern that was going into the horizontal resistance at 85.95.

Right now, I have a bearish posture on the JPY, and will be looking through my JPY crosses for currencies to go up against the weaker JPY.

With the Kiwi it's a nice good technical break, so will see if there is followthrough to the upside and be bullish in the short-term.