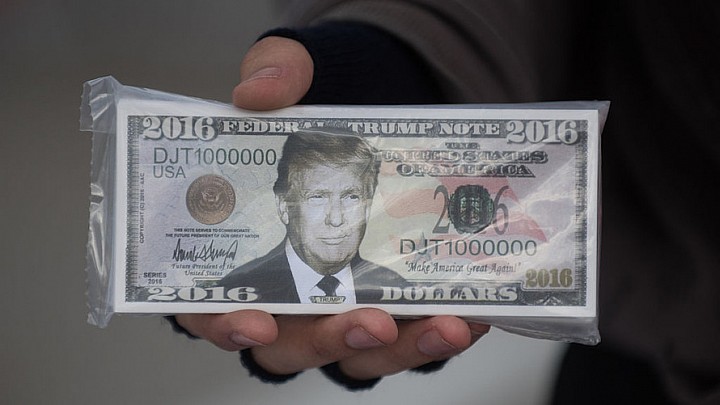 Wondering where political uncertainty is showing up on Wall Street? Don't look in the stock market—check the dollar.
According to experts, the U.S. dollar has become a primary conduit for investors making bets on the political environment. While other asset classes like equities or fixed-income have seen some intraday volatility on the latest headlines coming out of Washington, those moves have been largely short-lived, while the buck is considered a more "pure play" for the theme, market participants said.
The biggest driver for this trend has been the continuing controversy surrounding President Donald Trump and Russia. The principal risk, investors say, is that if the White House is embroiled in a lengthy scandal, or one that expands from its current dimensions, it will make it increasingly difficult for the administration to push through its legislative agenda, a prospect the dollar had rallied on in the wake of Trump's victory.
"After six months of Trump, stocks are being made great again, but Russiagate is weighing on the dollar and yields," wrote Oliver Brennan, senior macro strategist at TS Lombard in a note to clients.