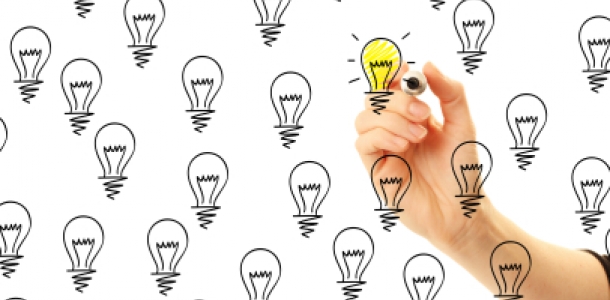 Here's a brief list of my best ideas going into the final months of the year. While you may not agree with the long idea coverage here, I believe that the returns generated from these tickers will exceed the market return over the next 12-months. There's a heavy concentration in the broad subcategory of technology, but some names in banking and retail were also included. I may have omitted some ideas as I haven't been able to keep up with every name in my coverage universe. I have also made an effort to not inundate readers with numbers in this specific article. While I'm a quant by nature, I try to limit the usage of statistics unless if it's absolutely pertinent.
GameStop – seasonal trends, release of new game consoles and transitional shift towards AT&T and Cricket branded stores provide enough uplift to drive a fundamentally sound argument despite high levels of short interest.
Pandora – Internet radio still works and while there were concerns of competition from Apple and Spotify, the company is navigating this transition quite successfully despite heightened music licensing costs. Furthermore, the stock continued to trend higher on improving buy side perception.
Activision Blizzard – This stock appeals to me, because the company is better positioned to drive meaningful y/y acceleration to earnings/revenue. Risks could be driven by post integration costs for King Digital, but is offset by the successful launch of new tent pole franchises like Overwatch. The growth rate will continue above historical trends and the stock suffered a massive blow back from weakening fundamentals in Q1'16, which is why it's still cheap enough to buy.
Micron Technology – This stock is appealing because it was so undervalued to begin with. The broad memory industry recovering and pricing growth driving revenues in future quarters the stock has become a resurgent recovery play. I believe investors should get aggressive here as it's both undervalued on a tangible basis and there's a fundamentally sound narrative to buying the stock.
Advanced Micro Devices – The company has launched its next generation Polaris architecture and will soon follow on with Zen architecture. While the CPU market is primarily dominated by Intel even modest share gain would translate into mid-teen shipment growth in the segment with pricing recapture driven by a narrowing of performance delta in both the mid and high-end of the CPU space.
Chipotle Mexican Grill – Still including this on my list, because the company has demonstrated that it can recover its same store sales metrics despite the fallout of a recent food scandal. Efforts internally point to diminished risks on that specific front, and historic case studies point to a 12-month to 18-month timeframe for fully recovered SSS metrics. The company has sustained growth in store units, and I believe the combined impact of new store additions, recovering sales, and margin expansion will drive the stock substantially higher.
JPMorgan Chase – The banking sector looks borderline broken, but among the names that still stand out is JPM. The company has been thoughtful on its cost restructuring efforts with healthy enough growth rates in consumer deposits and loan losses limited in the commercial and industrial space due to risk management in underwriting new loans. Furthermore, the company wasn't that exposed to Brexit given high concentration in investment banking, asset management and consumer lending in North America. Deal flow in European sovereigns still intact for JPM and broad market rally still supportive of advisory/management fee growth, whereas net interest spreads will remain flat implying interest rate hedges won't provide meaningful contribution this year. When weighing all factors this bank stands on top of the peer comparison group in the large cap banking space.
To conclude, there are still a compelling mix of growth and value opportunities for investors. While Macro data hasn't been eyebrow raising it does provide a supportive cushion for investors to get incrementally aggressive on quality franchises or deep value opportunities.