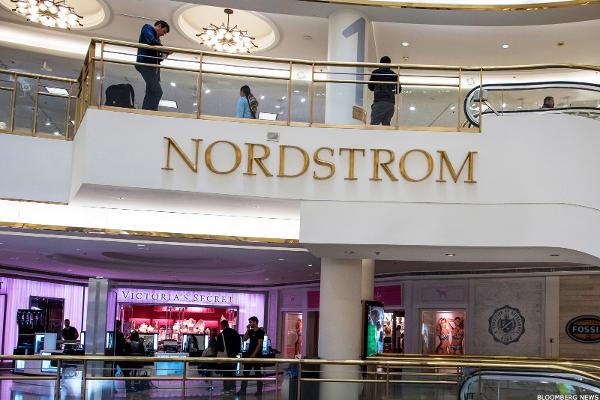 NEW YORK (TheStreet) -- Shares of Nordstrom (JWN) were lower in early-afternoon trading on Tuesday, ahead of the company's 2016 second-quarter results, due out after Thursday's market close.
The Seattle-based upscale fashion retailer is expected to report earnings of 56 cents per share on revenues of $3.67 billion for the most recent quarter. For the year-ago period, the company posted earnings of 93 cents per share on revenues of $3.70 billion.
Jim Cramer said that Nordstrom, Macy's (M) and Kohl's (KSS) are currently among the weakest retailers this year.
Nordstrom could be further slammed...
More