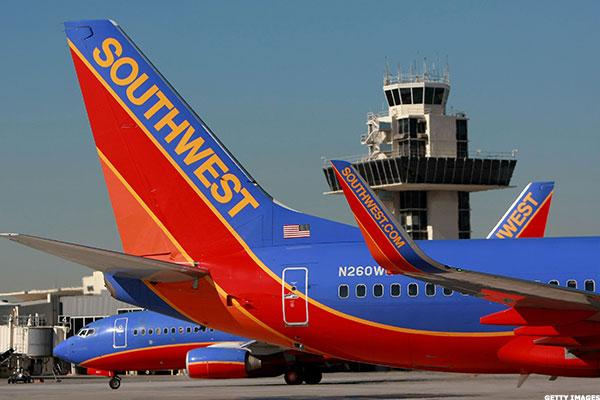 NEW YORK (TheStreet) -- Southwest Airlines (LUV) stock has recovered from Thursday's seven-year low on Friday, shares plunged yesterday after the company reported weak 2016 second quarter earnings, said competition would drive down its fares and as a computer outage cancelled 1,400 flights.
"Overall yesterday was a pretty rough day for Southwest," Bloomberg TV's George Ferguson reported on "Bloomberg Markets" today.
The airline operator reported 2016 second quarter earnings of $1.19 per share on revenue of $5.38 billion, missing analysts' expectations of earnings of $1.21 per share on $5.41 in revenue.
Air fares...
More