Smartwatches have reached an important juncture. As my colleague Tiernan Ray reported yesterday, in the next decade or so, every watch may be a smartwatch, but not all current wearable makers may make the cut--and you could argue that current limitations on the group (battery life, lack of a 'killer' app) are contributing to somewhat slower growth.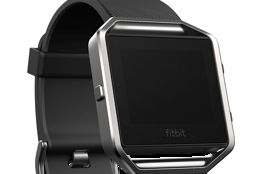 Raymond James's Tavis McCourt and his team argue that the second half of this year is a very crucial time for the smartwatch industry, given new product launches.
Of course, Fitbit (FIT) is launching its first smartwatch, and McCourt argues that while the stock is largely ignored by the investment community, there are far more Fitbit users than Apple (AAPL) Watch or Garmin (GRMN) users. With that big of a base, Fitbit's ability to convert even a small percent of its customers to smartwatches...
More