As other retailers such as Macy's and Sears suffer, retail superpower Walmart (WMT) has proven its mettle.
Not only have its low prices kept cash-strapped consumers happy, Walmart has demonstrated that it isn't afraid to challenge the world of e-commerce. In the process, it is yielding profits for investors.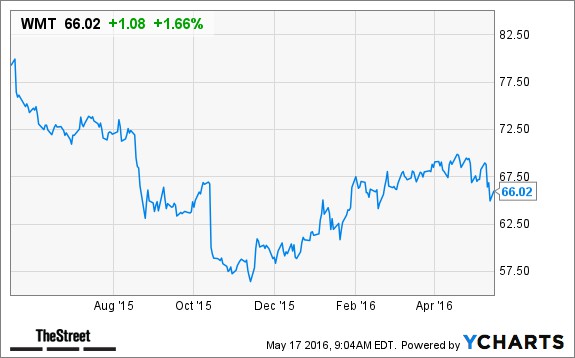 Last week, the discount superstore unveiled its new two-day shipping service to rival Amazon Prime. Walmart has closed more than 150 physical stores and earmarked about $2 billion raised from this and other cost-cutting measures to invest in its online presence.
Now Walmart is dipping its toes into the e-payments pool. This is a lucrative industry dominated by PayPal, as well as Apple, with its convenient Apple Pay program.
Walmart also made headlines last week when it slapped credit card giant Visa with a lawsuit. The retailer wants customers who use chip cards to enter personal identification numbers at the register on top of a signature as an extra security measure, and Visa is preventing this.
But for Walmart, this suit could provide a bit of extra motivation.
The company said Monday that it is...
More