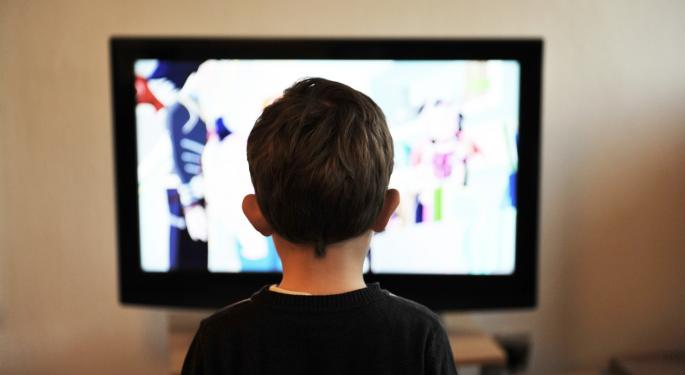 Credit Suisse downgraded Time Warner Inc TWX shares from Outperform to Neutral citing the planned acquisition by AT&T Inc T for $107.50 per share. The firm boosted the price target from $90 to $107.50 on company's shares.
Analysts Omar Sheikh and Lawrence Dann-Fenwick note the rationale behind the move is to be an aggressive player in the video content, as well as, distribution platforms to take on the likes of Comcast Corporation CMCSA. The telecom service provider felt it to be important player in both traditional and online video ecosystems. AT&T's planned acquisition would establish two big vertically integrated players.
As a result of the acquisition, the brokerage believes rivals could be tempted to venture into a similar deal. That would add momentum to both content and distribution firms.
On the possibility of a counter offer from another party, Credit Suisse viewed, "We believe the value of the offer is full on current earnings and cash flow; that the probability of a counter-offer from a third party is low; and that the transaction will face lengthy scrutiny from regulators. We now see better opportunities elsewhere in US Media."
The brokerage quoted Reuters to report that Twenty-First Century Fox Inc FOXA has no plans to make an offer for Time Warner.
"We highlight that an offer by Fox for the whole of Time Warner above $107.50 with 50% of the consideration in cash would take its leverage to 5.2x, "distressed equity" levels," Credit Suisse said.
AT&T traded down by 1.97 percent to $36.75 in the pre-market on Monday.
| Date | Firm | Action | From | To |
| --- | --- | --- | --- | --- |
| Oct 2016 | Drexel Hamilton | Downgrades | Buy | Hold |
| Oct 2016 | Cowen & Co. | Downgrades | Outperform | Market Perform |
| Sep 2016 | UBS | Downgrades | Buy | Neutral |
© 2016 Benzinga.com. Benzinga does not provide investment advice. All rights reserved.