It is well known that gold demand in China and India will be the driving force behind gold prices in the decades to come. However, in the short term, these markets are lackluster. Gold withdrawals from the Shanghai Gold Exchange have been falling month on month and are down 25% year on year.
The recent slump is unlikely to be a major concern - numbers are still significantly higher than 2014.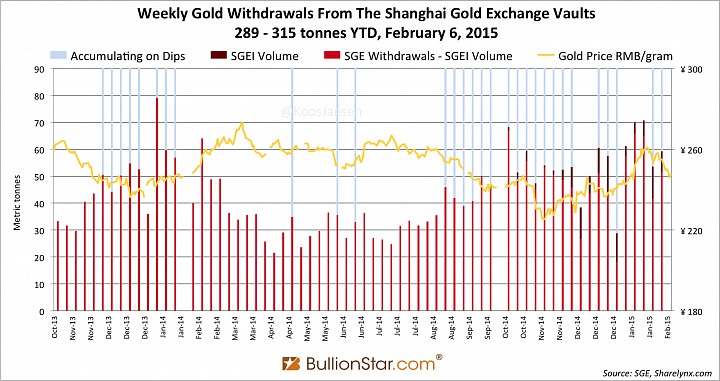 Another interesting note - India is starting to become a significant gold exporting nation.