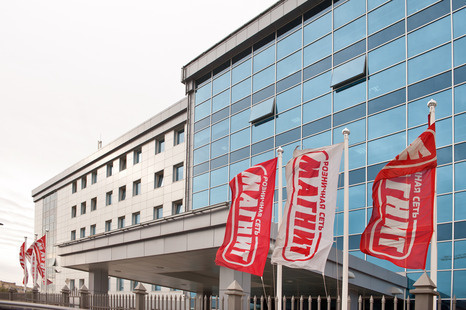 Of course, the entire Russian market is in a fragile situation as compared to the world market. Companies are experiencing bad times enough and the reasons are known to all. As a result, a set of key macroeconomic data for the Russian market of consumer goods industry and retail disappointing: there are decreasing of real wages in all regions of Russia, the growth of the consumer price index, the uncertainty of imported goods and equipment.
   PAO Magnit is not an exception. One of the largest retail market players in Russia has been unable to respond to changes in market conditions. November 5 the company has placed bonds worth 10 billion rubles. In the presence of negative cash flows and the absence of highly profitable investment projects it looks like the elimination of cash shortages. According to the quarterly reports, the decline continues since the beginning of 2014, excluding the seasonal increase just before Christmas. Unfortunately, there is no optimistic expectations in the third quarter of this year.

   The stock exchange also does not demonstrate encouraging results. Now the company's shares are in a downward trend and are close to the lower boundary, which can be established a new low later. Large trading volume and RSI oscillator in the area of the median value of 50 threaten shares disposal in the case of the publication of the next poor financial reporting.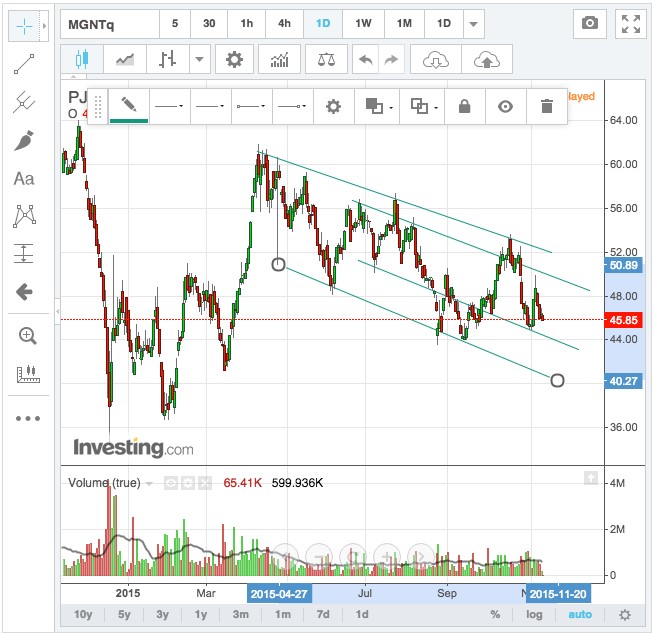 Summarize, we assume a short position.