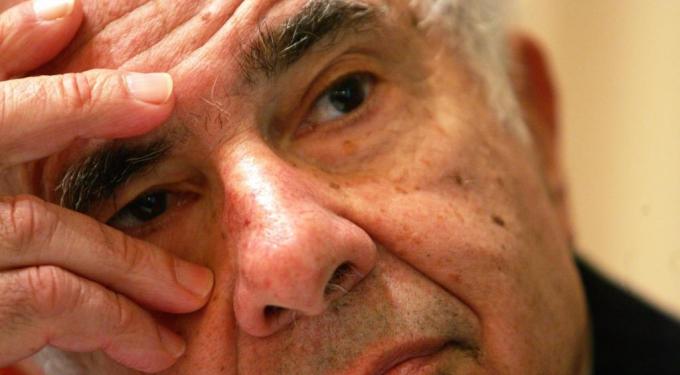 The original article was published here.
Thousands of trades take place every day in markets across the world. But only a few end up making headlines. Perhaps luck is partially responsible. But most of these iconic trades are the result of strong convictions, risk taking, and not being afraid to steer away from the herd and go big. Here are five extraordinary trades from the past 10 years.
Netflix: Sometimes Dad Doesn't Know Best
Strike up a conversation with active traders about Netflix and three names are bound to come up: Carl Icahn, Brett Icahn, and David Schechter. The most renowned of these three men is billionaire activist investor Carl Icahn, founder of Icahn Capital management. Even at age 79, Carl Icahn is still trading and has a net worth of $22 billion.
Carl's son, Brett Icahn, followed in his father's footsteps and co-manages the Sargon portfolio for the family business. His investing partner is David Schechter. Although Brett shares his father's love of investing, he and Schechter have had striking differences of opinion to Carl's on certain investments. Most notable in the last several years is Netflix.
In 2012, Brett and Schechter began investing in Netflix for the firm. But in October 2013, Carl Icahn wanted to sell more than half of the position. Brett and Schecter strongly disagreed with selling because they felt Netflix was still undervalued at $323. Ultimately, they were overruled and Carl Icahn sold 2.99 million shares for roughly $800 million in profits—in order to unwind a position of that size, he gradually sold off the stock over the course of 12 days.
After selling, Carl Icahn said, "As a hardened veteran of seven bear markets, I have learned that when you are lucky and/or smart enough to have made a total return of 457 percent in only 14 months it is time to take some of the chips off the table."
Carl Icahn was so confident he made the right move by selling Netflix at the time that he made an intriguing wager with his son and wrote it into his employment contract that lasts through August 2016. It states that Carl Icahn will inject cash or the equivalent into the Sargon portfolio if Brett and Schechter prove to be right. So far, Carl Icahn is losing the bet by quite a big margin: The stock is trading nearly 157 percent higher since he liquidated.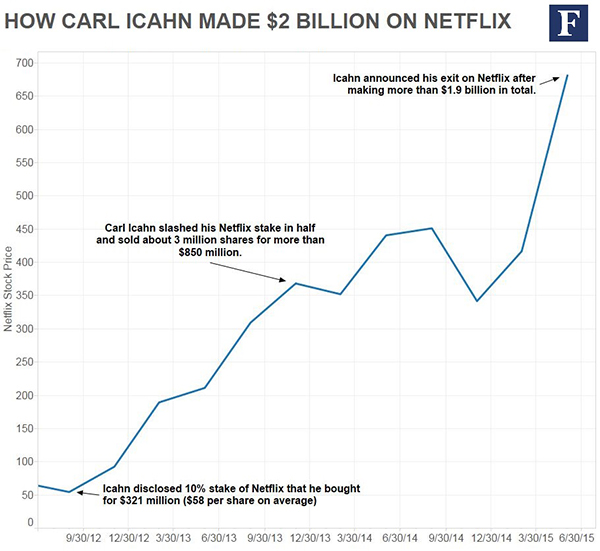 ...
More