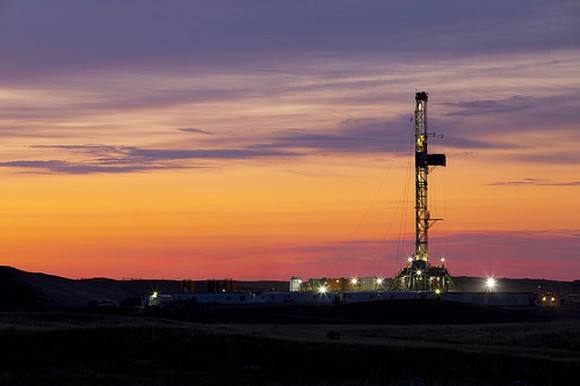 What happened
Shares of Marathon Oil Corporation (NYSE:MRO) surged on Thursday morning after the driller reported strong third-quarter results. By 11:00 a.m. EDT, the stock was up more than 13%.
So what
Marathon Oil reported an adjusted loss of $0.97 million, or $0.11 per share during the third quarter. However, that was significantly less than the $0.20-per-share loss that analysts were anticipating. Driving the narrowing loss was stronger-than-expected production and a double-digit drop in costs.
Production averaged 402,000 barrels of oil equivalent per day during the third quarter, which was up 5% from last quarter and above the top end of Marathon's guidance range. Driving that strong production were the exceptional well results across all three of its resource plays as well as an improvement in production in Equatorial Guinea after the company brought a compression project online in July. Meanwhile, production costs dropped by more than 10% in North American and by nearly 20% internationally over just last quarter.
Thanks to its strong production during the quarter, Marathon Oil is boosting the lower end of its production guidance range. Meanwhile, the company announced plans to...
More