Following the biggest crash in Chinese stocks in 8 years on Monday (following regulator's crackdown on margin trading), The Shanghai Composite has now retraced all those losses as China's Manufacturing PMI rises and beats modestly (though remains technically in contraction at 49.8 for the 2nd month). HSBC notes marginal domestic demand improvements but employment and prices continued to deteriorate hinting at a continued manufacturing slowdown (which stocks love - bad news is good news). The problem for the reflexive equity market gamblers is that the higher stocks go, the less likely a broad-based RRR cut is to happen. Along those lines, the CNY Fix was weakened by the most in 10 months today and yesterday the first reverse repo liquidity injection in a year as Chinese year-end liquidity concerns once again move front-and-center...
Manufacturing PMI improved marginally but remains in contraction...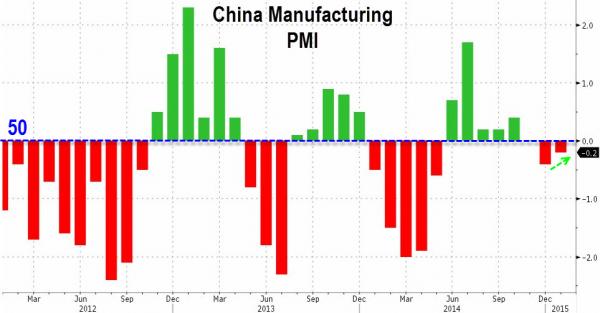 As HSBC notes:
"The HSBC China Manufacturing PMI rose to 49.8 in the flash reading for January, up from 49.6 in December.

 

Domestic demand improved marginally while external demand remained solid.

 

The labour market weakened and prices fell further. Today's data suggest that the manufacturing slowdown is still ongoing amidst weak domestic demand.

 

More monetary and fiscal easing measures will be needed to support growth in the coming months."
Which stocks apparently love - moar stimulus please... completely retracig the losses from Monday's crash...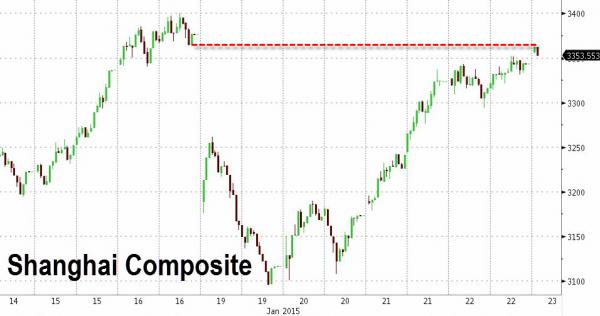 The CNY Fix was weakened by themost in 10 months and USDCNY is moving higher (CNY weakness)...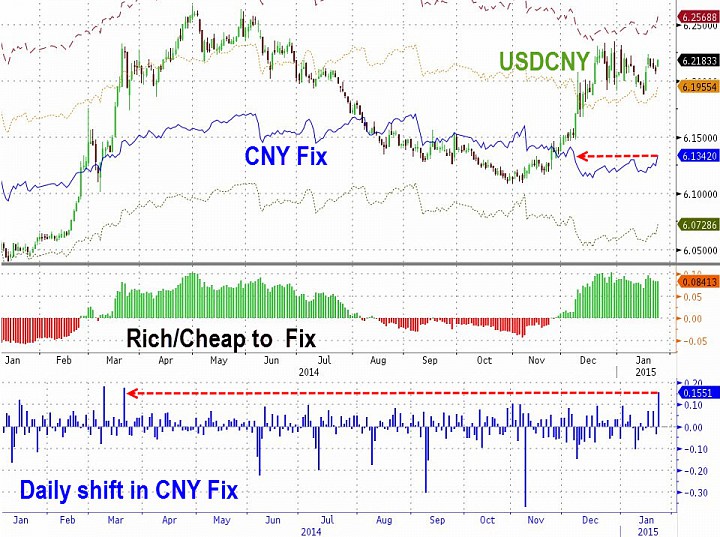 and liquidity injections are back on the table as Reverse Repo started again yesterday fpor the first time in a year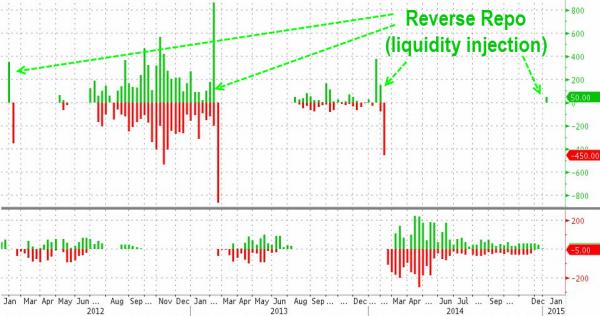 As Chinese New Year liquidity fears raise their ugly head once again.
*  *  *