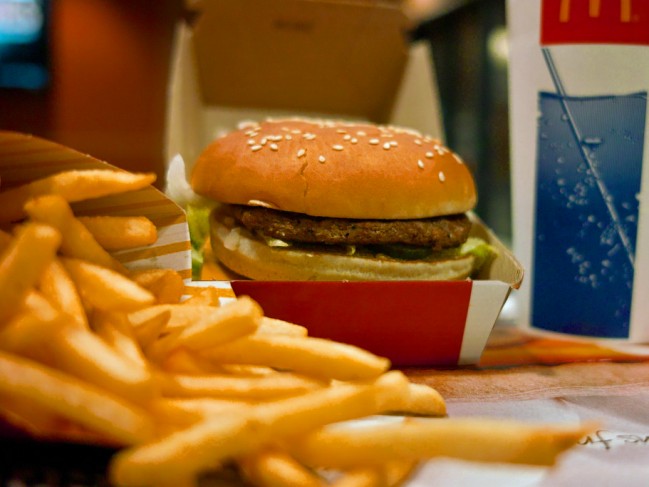 (Flickr/oknidius)
McDonald's franchisees claim the fast-food chain's sales turnaround is slowing down.
The company is lapping last year's launch of all-day breakfast, which helped boost same-store sales by as much as 5.7% in the fourth quarter of 2015.
But the excitement of all-day breakfast has been wearing off, and McDonald's franchisees are now expecting flat-to-negative growth for the rest of the year, according to a survey by Nomura analyst Mark Kalinowski.
"No way we can beat last year," one franchisee wrote in response to the survey, which polled 30 operators who collectively run about 271 restaurants. There are more than 14,000 McDonald's locations in the US.
The franchisees surveyed said their same-store sales growth slowed to 0.2% in the third quarter, and that they expect that metric to decline by 0.8% in the fourth quarter of this year. McDonald's reports third quarter earnings next week.
McDonald's is...
More