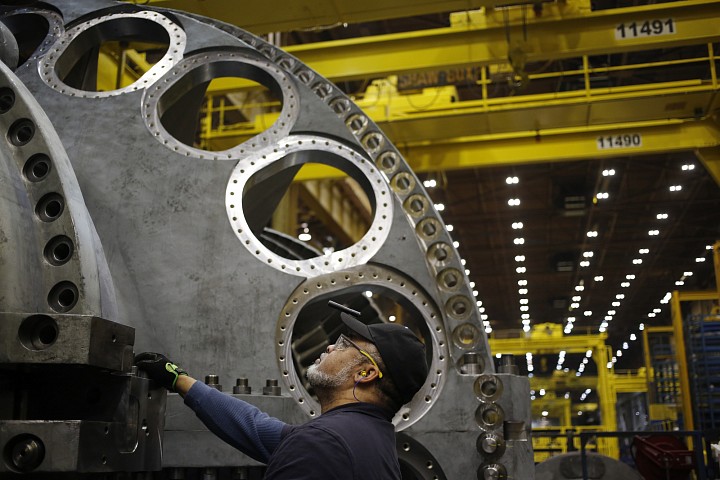 New Year, new General Electric Co.?
The beleaguered blue-chip stock left behind a dreadful 2017, posting its biggest advance in six months. The surge on the first trading session of 2018 topped all but one day last year.
It was a welcome change for the industrial giant, which plunged 45 percent last year, by far the worst drop in the Dow Jones Industrial Average. Chief Executive Officer John Flannery has pledged to overhaul GE and cut costs as the manufacturer deals with deep declines in the power-generation and oil markets.
"It was the dog of the Dow in 2017," said Nicholas Heymann, an analyst at William Blair & Co. The stock may have been affected by year-end selling in recent weeks and could start to stabilize and generate interest from value investors, he said. "I don't really imagine there's a whole lot more negative news forthcoming."
The shares rose 3 percent to close at $17.98 in New York on Tuesday, logging the second-best gain in the Dow industrials.
More