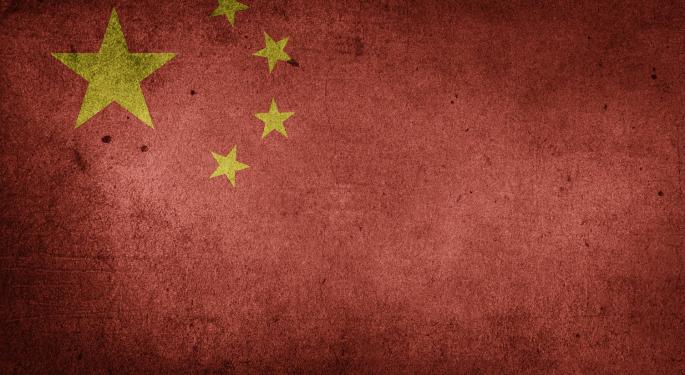 It's a well-known fact that whenever a frontline company reports its earnings topping the expectations, its impact would be felt on other stocks of the same sector. The reaction to Alibaba Group Holding Ltd's (NYSE: BABA) Q1 results demonstrated similar sentiment.
The Chinese company's results came a day after JD.com Inc (NYSE: JD) revealed better than estimated numbers. Both companies' results benefited from the improving consumer confidence sentiments apart from the significant growth in retail sales both on a year-over-year and month-over-month basis. The companies also benefited from better than predicted Chinese GDP in the second quarter.
There are other companies that gained because of direct or indirect involvement.
For instance, Yahoo! Inc. (NASDAQ: YHOO) has a stake in Alibaba. Any positive results and uptick in the Chinese company's share price would result in the increased valuation of t.
Let's look at companies that gained following the results:
Alibaba advanced $4.84, or 5.54 percent, to $92.17
Yahoo advanced $1.48, or 3.71 percent, to $41.41
Sohu.com Inc (NASDAQ: SOHU) traded higher by $1.36, or 3.54 percent, to $39.73
Tencent Holdings Ltd (OTC: TCTZF) gained $0.29, or 1.19 percent, to $24.55
Baidu Inc (NASDAQ: BIDU) advanced $1.45, or 0.87 percent, to $167.07.
© 2016 Benzinga.com. Benzinga does not provide investment advice. All rights reserved.