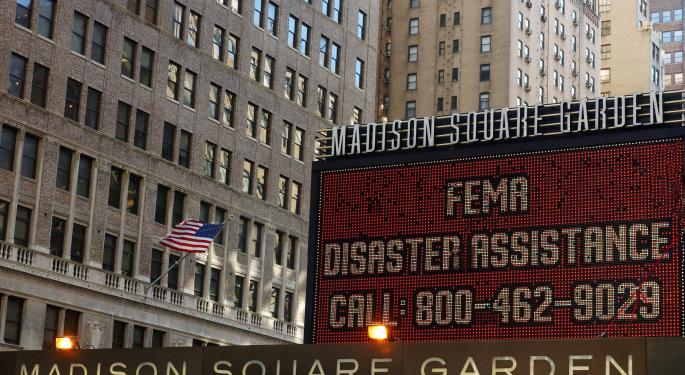 The Madison Square Garden Co MSG 0.46% spinoff that takes place at the end of the month will separate the company's network TV business from the rest of its operations.
Gabelli & Company believes that the post-spin Madison Square Garden company is a solid long-term investment.
Post-spin MSG Networks could also become a buyout target.
Gabelli & Company analyst Brett Harriss recently put together a report on the coming Madison Square Garden spinoff. In the report, Harriss provided a cheat sheet that details the operations of the two post-spinoff companies and discussed Gabelli's take on Madison Square Garden as an investment.
What To Expect
The...
More