A recent article published by Bloomberg says that the number of corporate insiders, namely officers and directors, purchasing shares of their companies decreased by 44% from a year ago, to 316. This represents the lowest monthly total ever, according to data compiled by The Washington Service and Bloomberg that stretches back to 1988. On the other hand, a total of 1,399 corporate insiders sold shares of their companies in July, with sellers outnumbering buyers at a rate that has been exceeded only on two other occasions.
Is this data worrisome? Of course, heavy insider selling and muted insider buying activity might spook even the most experienced investors. However, the July slowdown in insider buying activity should not worry investors too much. The combination of an earnings-heavy July and U.S. equities surging to new all-time highs clearly explains the massive drop in insider buying. It is known that corporate insiders are usually reluctant to buy shares of their own companies when stock benchmarks trade near all-time highs, but earnings-heavy periods put even more pressure on insider buying as happened in July. So the overall picture may not be as grim as others depict it. With that in mind, the following article will discuss a set of noteworthy insider transactions reported with the SEC on Thursday.
Academic research has shown that certain insider purchases historically outperformed the market by an average of seven percentage points per year. This effect is more pronounced in small-cap stocks. Another exception is the small-cap stock picks of hedge funds. Our research has shown that imitating the 15 most popular small-cap stocks among hedge funds outperformed the market by nearly a percentage point per month between 1999 and 2012 (read more details here).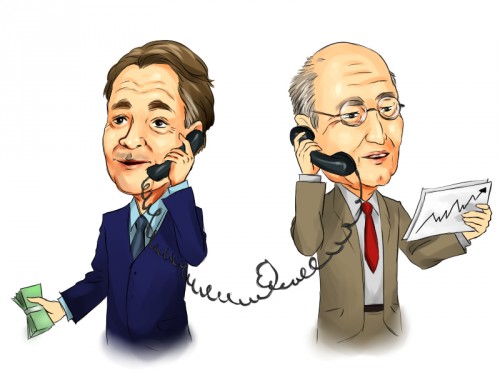 Insider Buys Shares of Air Logistics Provider Tied with Amazon.com
Atlas Air Worldwide Holdings Inc. (NASDAQ:AAWW) was one of the few companies that had an insider report a purchase of their company's stock with the SEC on Thursday. Board member John K. Wulff bought 10,000 shares on Wednesday at prices ranging from $34.84 to $35.20 per share, doubling his ownership to exactly 20,000 shares.
The provider of outsourced aircraft and aviation operating services has seen the value of its stock decline by 14% since the beginning of the year. In May, Atlas Air Worldwide Holdings Inc. (NASDAQ:AAWW) unveiled a new partnership with e-commerce giant Amazon.com Inc. (NASDAQ:AMZN) under which the air logistics provider will use 20 Boeing 767's to provide support for Amazon's deliveries. The Seattle-based internet retailer has been busy bringing its delivery...
More