Ensco's 2Q15 Earnings: Key Highlights from a Tough Industry
Leverage
Ensco (ESV) is trying to manage its capital efficiently in order to sustain its position in this industry downturn. Offshore drilling (IYE) is a capital-intensive and highly leveraged industry. Managing money—especially in a bad time—is very crucial, as leverage magnifies risk in a sluggish market.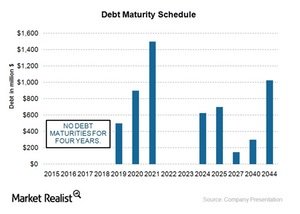 Ensco's debt Profile
Ensco (ESV) had a total debt of $5,925 million on its books as of June 30, 2015. Most of its debt...
More