Invest with Confidence. Are you a financial professional? Stay on top of your portfolio with Benzinga Pro's real-time newsfeed and alerts and never miss a headline again.
Don't miss the chance to try it FREE today.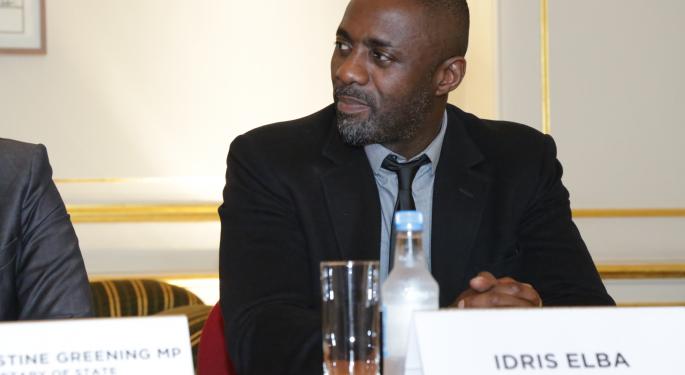 Showtime (CBS Corporation CBS 1.18%)'s original scripted programming usually revolves around full-fledged series designed for multiple season runs, but "Guerrilla" may have been too interesting to pass up.
The six-part, limited run series will team "Luther's" Idris Elba with "American Crime" creator John Ridley for a drama described as a love story set against the backdrop of the Black Power movement in the UK in the 1970s.
Ridley will write the majority of the episodes and will direct the first two. Many may remember Ridley won an Oscar for scripting "12 Years A Slave," which won Best Picture in 2014.
His partnership here with Elba, one of the UK's most popular and respected actors, will give Showtime a marquee project to add to its arsenal of original programming, which includes "Homeland," "Ray Donovan" and "Billions."
© 2016 Benzinga.com. Benzinga does not provide investment advice. All rights reserved.