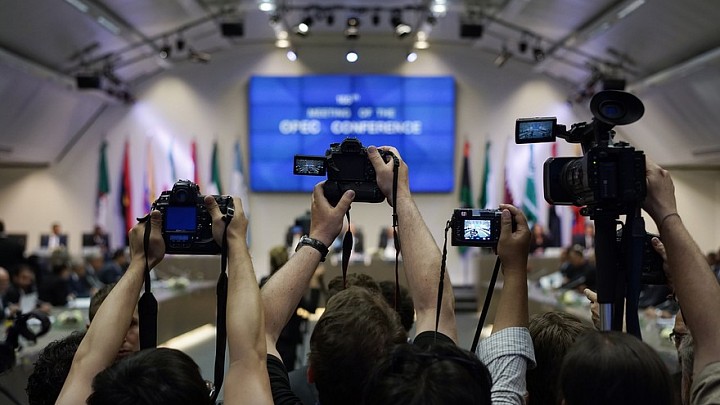 The much-anticipated event for the oil market this week is Wednesday's meeting of the Organization of the Petroleum Exporting Countries, where members are expected to hash out details of a proposal to curb crude production.
Whether or not the 14-member group of major oil producers is able to reach a final agreement, which would presumably include individual member output quotas, is anyone's guess, but so is what time the world finds out the outcome of the meeting.
Anyone who follows the meetings, from afar or on site in Vienna, knows that OPEC members will be talking the press on and off the record ahead of and during the day of the official meeting. It can be a confusing time for anyone who's trying to get definitive news and it's not uncommon for one producer to refute what another has already said.
"If a deal is close, we may...
More