This seemed appropriate...
China's stock markets had their best week since the crash began...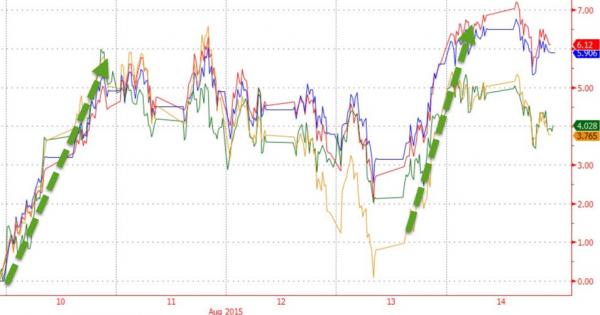 As Yuan had its biggest weekly drop since 1994...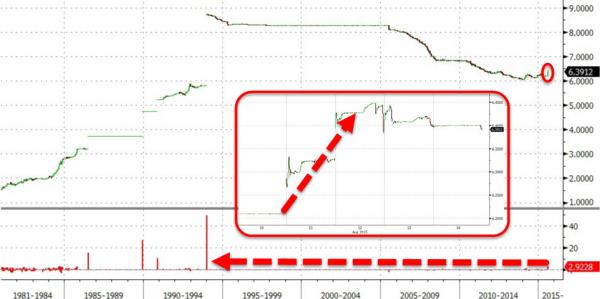 Which meant massive EURCNH carry unwinds.. leading to European stocks 2nd worst week since December...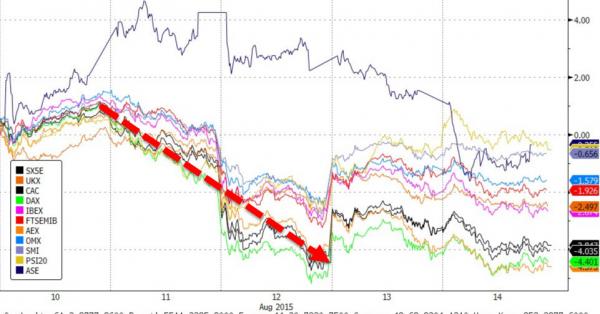 Prior to today, the S&P has closed lower on 10 of the last 12 Fridays - this has not happened since 2007...But today - thanks to old news on AAPL and old news on Europe's bailout... we melted up...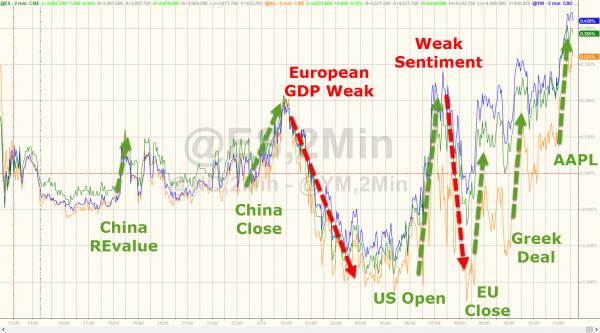 Trannies outperformed on the week, as today's panic-buying meltup saved the week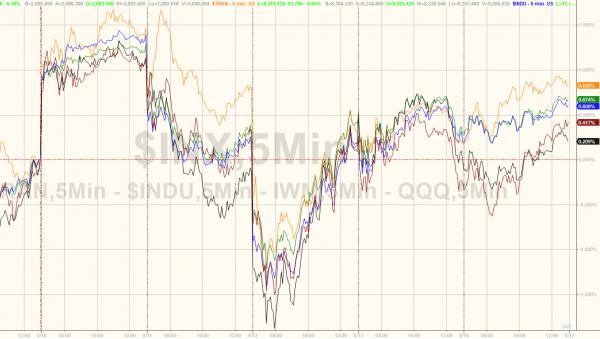 In case you wondered what triggered the late-day meltup - it was AAPL, surging on news that they are further ahead with a car...WTF!?
*APPLE CAR PROJECT MAY BE FURTHER ALONG THAN EXPECTED: GUARDIAN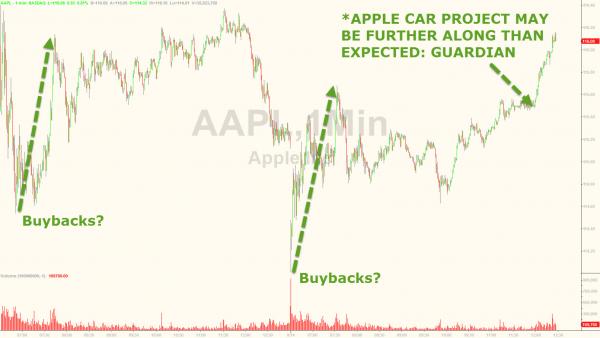 Biotechs took it on the china again, down 7 days in a row and 4 weeks in a row (which follows the weakest inflows in 11 weeks)... this is the worst 4-week slide since April 2014...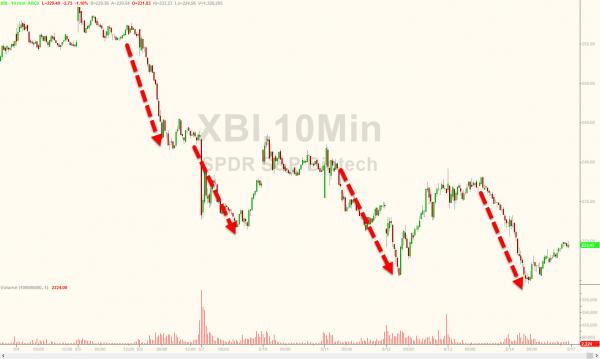 But energy stocks were SOMEHOW the week's best performers... After 14 straight weeks lower... this was Energy's best week in over 6 months!!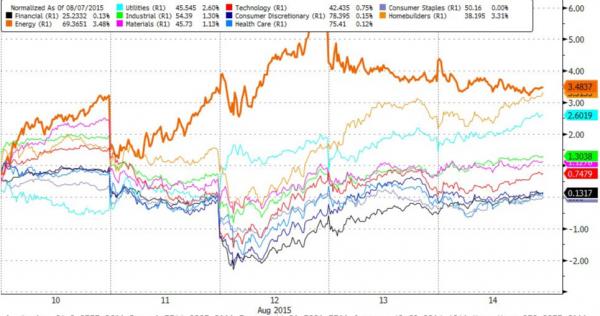 Although reality is setting in the last 2 days...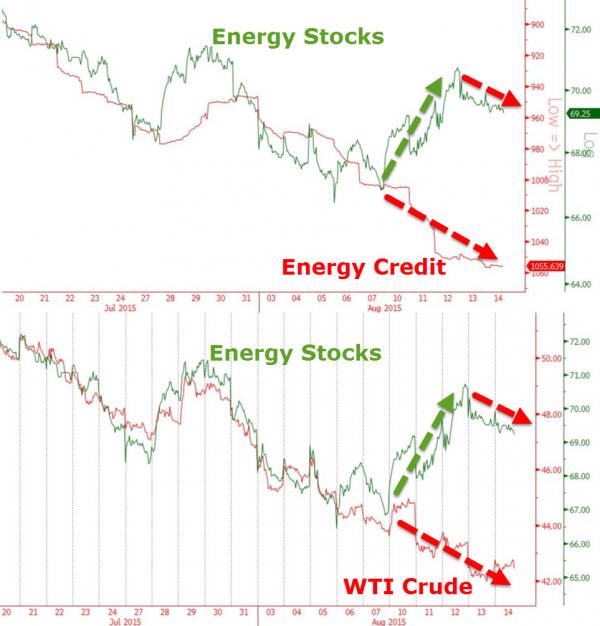 VIX smashed back down to a 12 handle...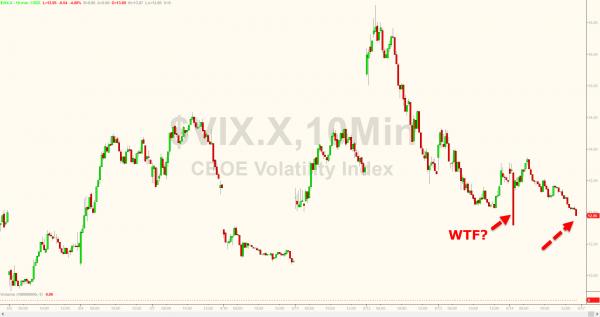 Treasury markets roundtripped to practically unchanged on the week - having rallied 15-20bps Monday thru Wednesday...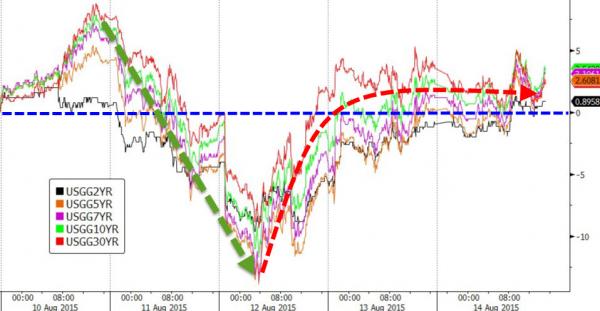 Credit markets dumped this week.. and stocks retraced to them 3 times before the last 2 days meltups...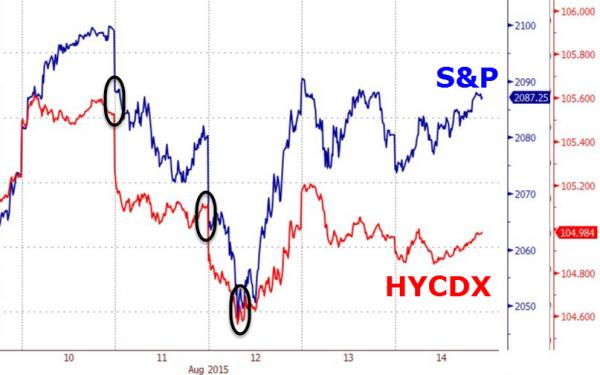 FX marksts saw some volatility early in the week before China backed off.. leaving the USD lower against the majors (driven by EUR strength from CNH carry unwinds)... USD Index biggest weekly drop in 2 months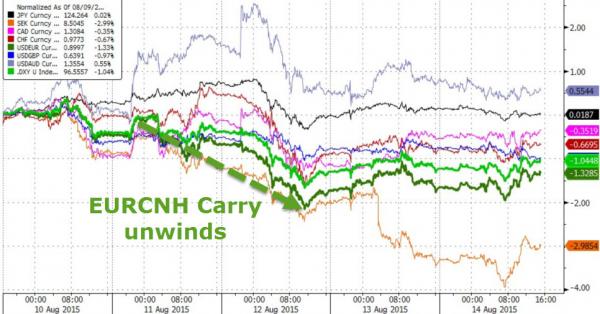 But The USDollar had its strongest week against Asian currencies since Lehman...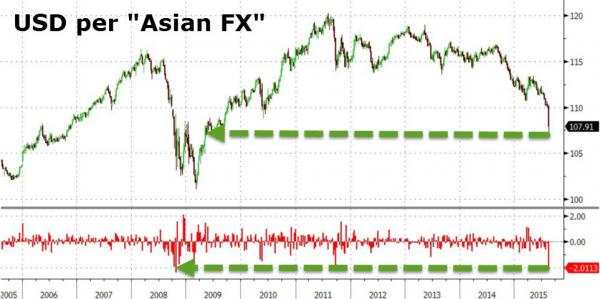 PMs outperformed industrial commodities this week...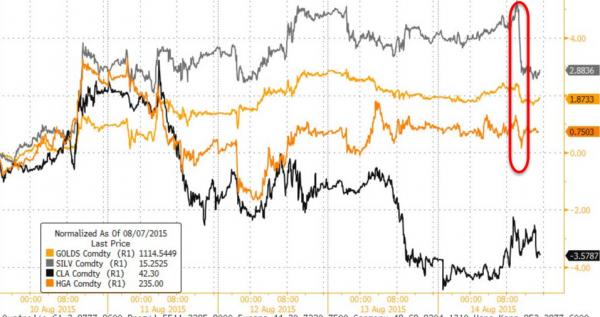 Gold and Silver's best week in 3 months - even after the clubbing today...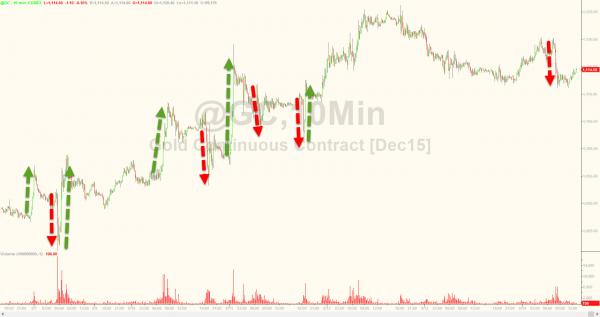 Front-month WTI Crude has now fallen 9 weeks in a row...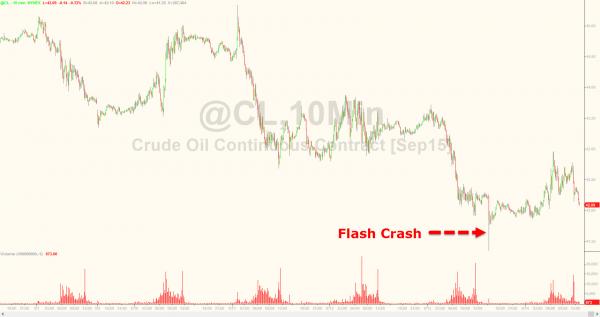 Charts: Bloomberg