Oracle is increasingly becoming a SaaS/PaaS company.
Are they growing this segment fast enough to stem the bleeding in software and hardware?.
What is the timeline we're looking at for Oracle's recovery into the black?.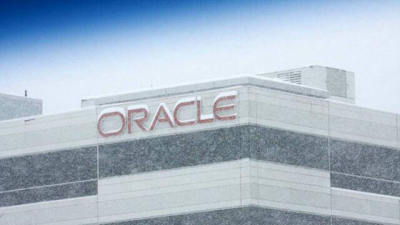 With each passing quarter, Oracle Corporation's (NYSE:ORCL) transition into a new age company looks closer than ever. But somehow, revenue growth remains elusive to the database king. As the world steadily moved towards cloud-based infrastructure management, Oracle was the one company that had a lot to lose as their core business model and products were built to address companies needs to manage their own Infrastructure.
After refusing to jump onto the cloud bandwagon for long, Oracle has finally embraced the cloud with open arms and it has been steadily expanding in that area.
Oracle's Dilemma: Infrastructure, or Software and Platform?
Outside of their database business, Oracle - along with SAP (NYSE:SAP) - sat at the top of the Customer Relationship Management market for a long time, only to see Salesforce.com (NYSE:CRM) come from behind and leave both companies in the dust, usurping the No. 1 position in that market. Salesforce has now built a significant lead in that area, and their startup-like mentality has pushed them to expand their portfolio to cover nearly every area of sales and human resource management.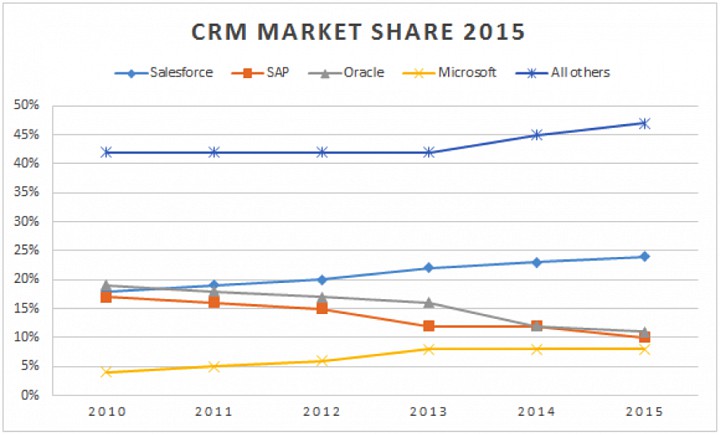 By the time Oracle realised that it was late to the cloud party, the company knew that fighting a direct head-to-head battle with cloud industry leaders Amazon, Microsoft and IBM would be a foolhardy endeavor. Each of the...
More