As the world's dollar funding shortage continues to unwind, EURUSD has re-collapsed to a 1.04 handle in the Asia session and dragged The USD Index above 100 for the first time since 2003. This is now the fastest surge in the USD since records began and EM FX is getting monkey-hammered. Swissy has almost retraced the entire post-SNB de-peg surge. USD strength has weakened JPY and thus miraculously lifted US equity futures (just as it did last night before the dead cat bounce collapsed to lower-lows).
EURUSD 1.04 (600 pips lower since payrolls)... and USD Index 100.00 (highest since 2003)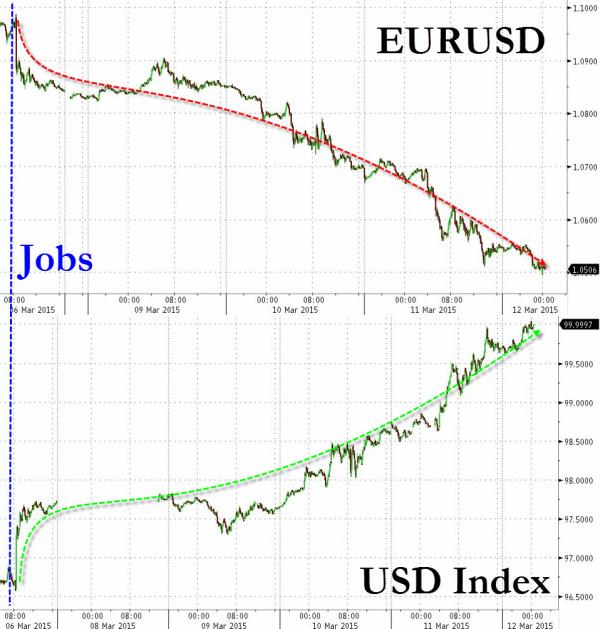 Swissy dumping...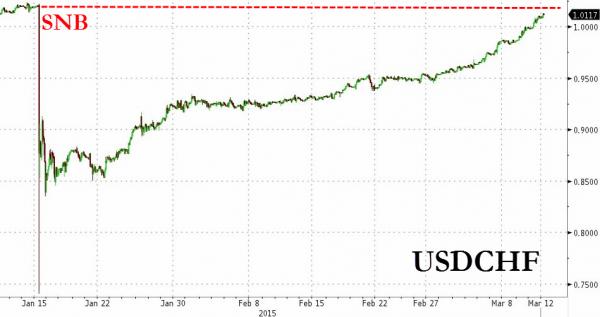 EM FX is getting slayed...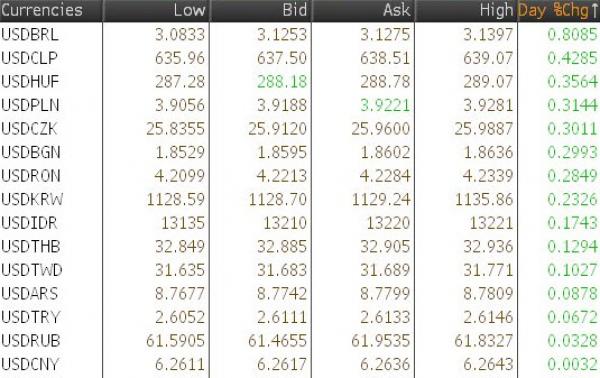 EUR has weakened more than twice as much as the Ruble this year...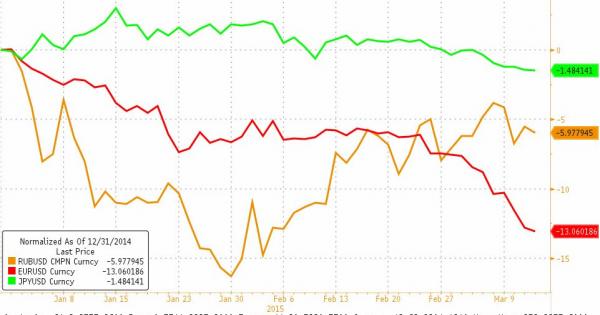 and JPY is coming unglued from stocks...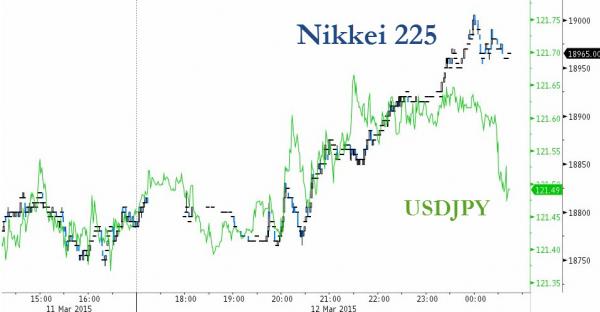 Charts: Bloomberg