The Ifo Business Climate Index for Germany rose in February from 110.6 in January to 111.3. This beat forecasts of around 110.7. 
Although you can see a slight dip in Business expectations index, it is still at a high level.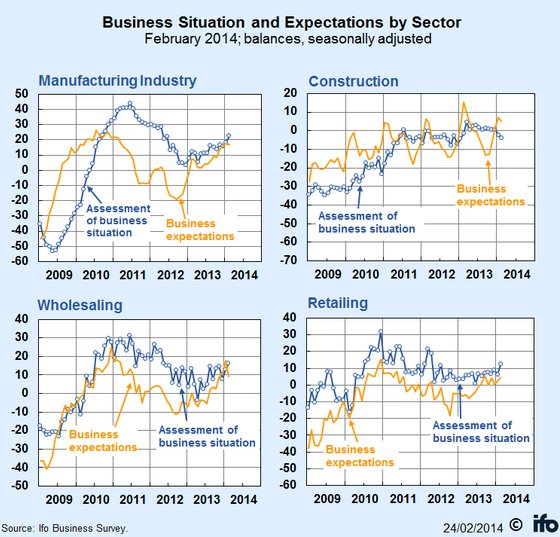 By sector, you can see that most have been trending up since 2012. However, the construction sector appears to be flatter, and seasonally oscillating. 
All in all, Germany is doing well, but general risk aversion during the 2/26-2/27 sessions so far has put pressure on the EUR especially against USD, JPY and CHF.