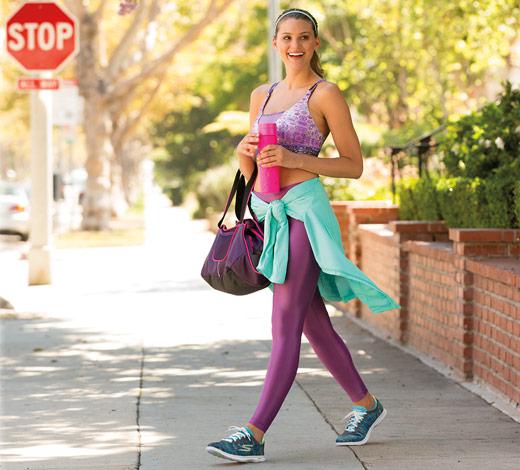 In the last few years, "athleisure" has been a popular trend in clothing. Nike (NYSE:NKE) and Under Armour (NYSE:UA) stock have gotten a nice boost as people opt to make their gym clothes a part of their wardrobe outside of the gym. What about Skechers (NYSE:SKX) stock? How has it fared recently, and are investors missing out on an overlooked opportunity?
What exactly is "athleisure"? Perhaps you immediately think back to your stylish 80's track suits. It seems that in fashion, we always come full circle. Although the current trend largely steers clear of the baggy neon, companies that offer athletic apparel like yoga pants (think Lululemon (NASDAQ:LULU), close fitting workout tops, and workout shoes have had a field day. Here is a chart showing stock performance over the last few years.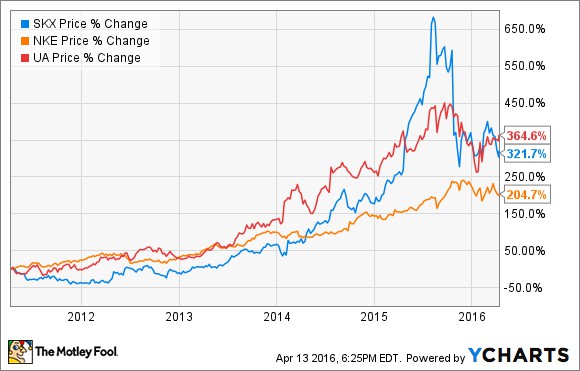 While Skechers limits its offerings to footwear only, it too has performed well. It and Under Armour have both given investors a more than 300% return since 2011. Even with the impressive run, the upstart footwear company is still only a fraction of the size of its larger rivals, sporting a valuation of about $4.4 billion to Under Armour's $19 billion and Nike's $100 billion.
Can shares run higher?
Let's take a look at Skechers current financial performance and valuation compared against Nike and Under Armour:
Metric

Skechers

Under Armour

Nike

Operating Margin

...
More