BOULDER, Colo., Nov. 16, 2015 /PRNewswire/ -- Array BioPharma Inc. (ARRY) and Pierre Fabre today announced a collaboration to globally develop and commercialize Array's late-stage novel oncology products, binimetinib and encorafenib. Binimetinib, a MEK inhibitor, and encorafenib, a BRAF inhibitor, are currently advancing in three, global Phase 3 trials for melanoma and ovarian cancer. Top-line results from NEMO, a Phase 3 study of binimetinib in patients with NRAS-mutant melanoma, are anticipated before the end of 2015. Array plans to host a conference call on November 16, 2015 at 9:00 am ET to discuss the collaboration.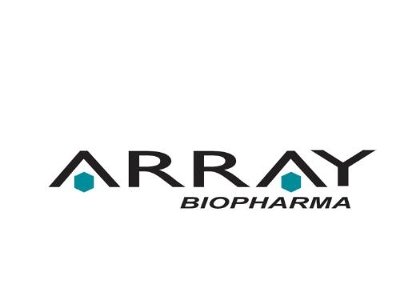 Under the terms of the agreement, Array will receive an upfront payment of $30 million and retains exclusive commercialization rights for binimetinib and encorafenib in the United States, Canada, Japan, Korea and Israel. Pierre Fabre will have exclusive rights to commercialize both products in all other countries, including Europe, Asia and Latin America. Array is entitled to receive up to $425 million if certain development and commercialization milestones are achieved, and is eligible for robust, tiered double-digit royalties. Array and Pierre Fabre have agreed to split future development costs on a 60:40 basis (Array:Pierre Fabre) with initial funding committed for new clinical trials in colorectal cancer and melanoma. All ongoing binimetinib and encorafenib clinical trials remain substantially funded through completion by Novartis.
Pierre Fabre Oncology, a business unit of the global 10,000-employee Pierre Fabre company, is supported by over 1,000 employees with a strong focus on European markets. In 2014, worldwide annual sales of Pierre Fabre Oncology products surpassed $200 million on the strength of the Oral Navelbine, Javlor and Busilvex brands. In addition, Pierre Fabre has a significant commitment and track record in pharmaceutical R&D, developing products for patients afflicted with lung, breast and other solid tumors and hematological cancers.
"In Pierre Fabre we selected a partner with a European and emerging market focus in oncology to develop and commercialize binimetinib and encorafenib in these geographies," said Ron Squarer, Chief Executive Officer, Array BioPharma. "With Phase 3 trials approaching data readouts, and over 30 additional Phase 1/2 trials underway, we are confident that binimetinib and encorafenib are well positioned for near-term regulatory submissions and significant commercial value."
"Pierre Fabre is strongly committed to develop and commercialize oncology products," said Frederic Duchesne, Chief Executive Officer, Pierre Fabre Pharmaceuticals. "This partnership with Array is aligned with our growth strategy in Pharmaceuticals, our geographic footprint, and...
More