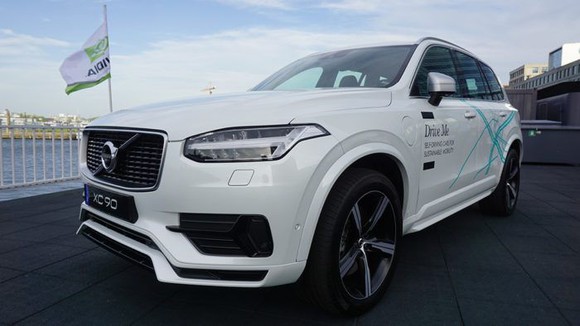 NVIDIA's (NASDAQ:NVDA) stock price is up more than 150% over the past 12 months, partially on the company's prospects in the automotive business. The company already supplies automakers with graphics processing units (GPUs) for their infotainment systems and is continually building out its self-driving technologies.
Sales of GPUs in the automotive segment account for only a little more than 8% of NVIDIA's total revenue right now, but with cars using more advanced technology each year, and driverless-car technology becoming more popular, the company could quickly grow that percentage in the coming years.
Here's how the company's auto business stacks up right now:
Revenue: $119 million and counting
That's how much the company made from its automotive segment in its fiscal second quarter 2017. Now, that's not a lot of money, of course. But investors should keep in mind that it's a 68% increase year over year.
Additionally, NVIDIA is expanding its automotive technology offerings beyond its GPU processors (more on that later), which should help the company grow revenue even more. NVIDIA said its Tegra GPUs experienced a 30% spike in year-over-year revenue in fiscal Q2, and that growth came mainly from sales in its automotive segment.
Four automakers already know NVIDIA's strength
Carmakers are constantly adding more technology into their vehicles and NVIDIA is already the go-to source for BMW's, Honda's, Volkswagen's, and Tesla's in-car technologies.
Honda and BMW use NVIDIA's Tegra GPUs for their Honda Connect and iDrive...
More