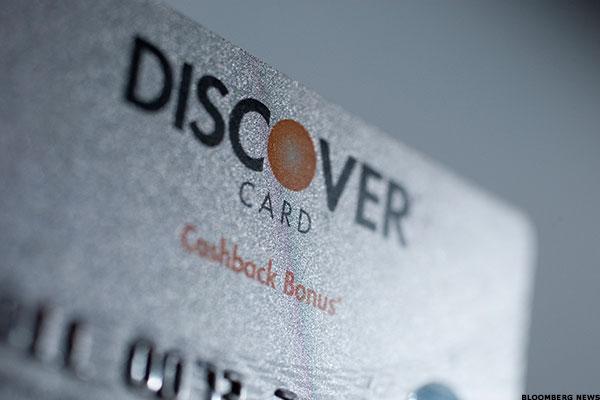 NEW YORK (TheStreet) -- Discovery Financial's (DFS) price target was raised to $66 from $60 at Barclays Wednesday morning.
The firm maintained its "buy" rating on the Riverwoods, IL-based financial services company after Discovery Financial posted fiscal 2016 second quarter earnings after closing bell yesterday.
For the quarter, Discovery Financial reported adjusted earnings of $1.47 per share on revenue of $2.22 billion. Analysts surveyed by Thomson Reuters expected $1.42 per share on revenue of $2.23 billion.
Despite its mixed earnings results, Jefferies noted that the company is still confident in its projections for fiscal 2017, due to Discover...
More