While none of the catalysts are new (IEA warning temporary stabilization amid rising oil glut and increased US production), it appears the February bounce is done as our discussions of storage limitations gains traction among the ETF-driven knife-catchers. April WTI Crude futures have collapsed in the last few days from over $52 to a $45 handle now - the lowest since January and only marginally above cycle lows... As oil cratered so EURUSD slipped and S&P futures fell.
Crude Carnage...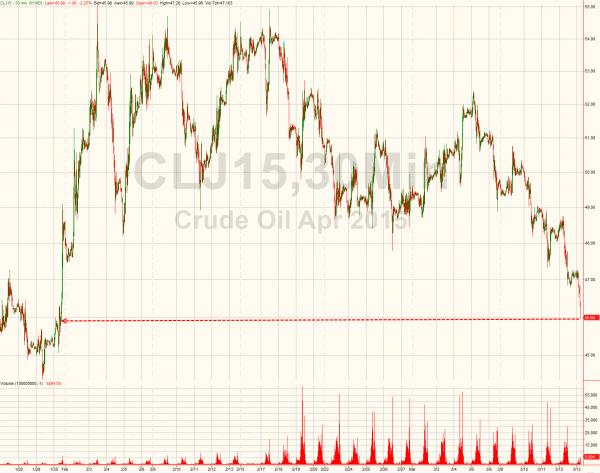 And EURUSD algos hit another trigger point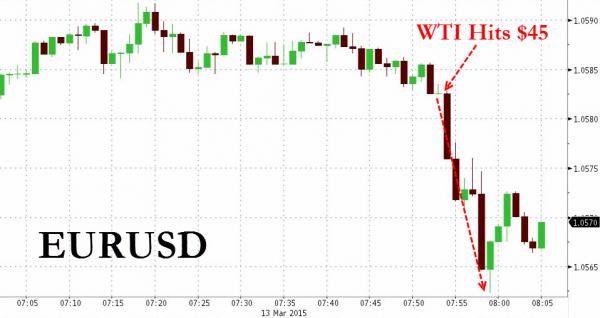 Oil prices might have stabilized only temporarily because the global oil glut is worsening and U.S. production shows no sign of slowing, the International Energy Agency said on Friday.

 

"On the face of it, the oil price appears to be stabilizing. What a precarious balance it is, however," the Paris-based IEA said in its monthly report.

 

"Behind the façade of stability, the rebalancing triggered by the price collapse has yet to run its course, and it might be overly optimistic to expect it to proceed smoothly."
*  *  *