Sears Holdings Corp. (SHLD), the retailer controlled by 
Edward Lampert
, posted a wider second-quarter loss as loyalty program members used more discounts.
The net loss in the three months ended Aug. 3 expanded to $194 million, or $1.83 a share, from a deficit of $132 million, or $1.25, a year earlier, the Hoffman Estates, Illinois-based company said today in a statement. Excluding some items, the loss was $1.46 a share.
Sales fell 6.3 percent to $8.87 billion.

http://www.bloomberg.com/news/2013-08-22/sears-posts-wider-loss-amid-loyalty-program-discounts.html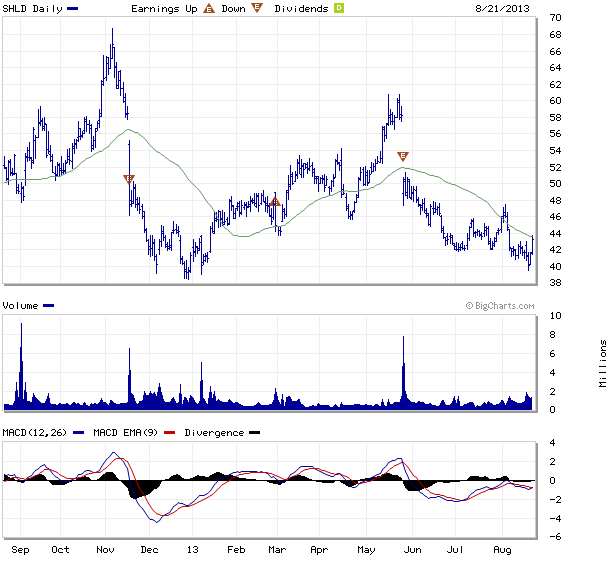 The one thing excites me the most is the possibility of breaking through the 39 level... this is a strong psychological resistance for bears... I believe the price will pass this test soon... Tell me your point of view, please!