CBoT corn is a long play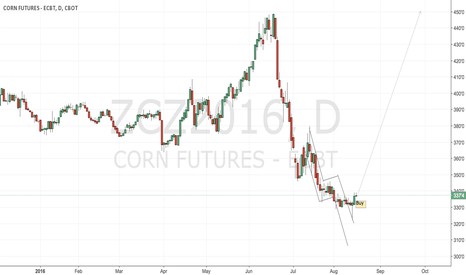 Update for CORN0.00%% Z16:
During last weekend we were not certain yet on the bottom in the market for this price and we would have liked to see one more swing to the downside. In meantime, however, we identify the candle of last Friday as a 'hammer' that has been confirmed by yesterday's firmer candle. We are looking to the upside from here and call a tradable bottom in the market. There could still come a pull-back of price but as long as price keeps trading above the 320/317 level we keep our view to the upside. If and when price breaks that level we will have to go back to our drawing board and abandon our bull bias.