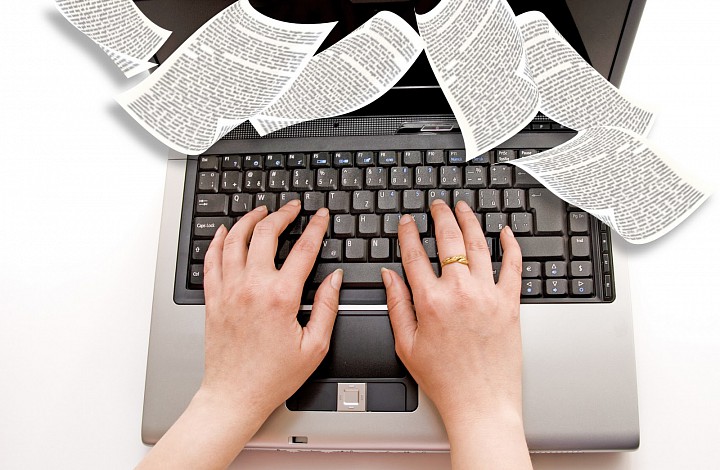 Guest Post by Linda
Where to Find Online Writing Jobs
Today, the demand for online copy and content is huge—and according to the Association of Writers and Artists, Inc. (AWAI), this demand is only growing.
So, how do you find an online writing job? Well, the first placed I'd recommend is AWAI itself. AWAI.com offers you everything you need to find the perfect writing job for you. First, they teach you how to write. Whether you are a beginner who has no prior writing experience, or you are an old pro, AWAI has just the course to get you up to speed. For a fee of $49, you can access a number of materials they provide for their members and you can also access a forum through which you can get your questions answered. They also offer various materials and courses for a fee, but it's well worth it if you are serious about making real money writing online. Once you join, you also get access to their job board. This is productive because this is where you will find the companies that pay the big money for retainer deals, i.e., gigs that repeat themselves so you're not always out there looking for work.
Content Mills
One way to get some writing under your belt is to join a content mill. A content mill is a company that hires writers and then lets them choose from specific titles in order to write their article. These do not generally pay very well. Some are better than others. Demand Media Studios pays $15 or $18 for 500 words and are very picky about what you submit. You end up having to put in a lot of extra time pleasing some faceless editor. Internet Brands has a much better reputation. When they hire you, you are hired under a certain topic, and then they pretty much trust you to deliver. Very little editorial interference occurs and they pay either $20 or $30 for 250-500 words, depending on which topic you write for. But once you get in, the work is there. You don't have to bid for it.
Elance and oDesk
Elance and oDesk have a terrible reputation. First, they take a fee—up to 10% of what you earn, and second, you have to submit bids to clients to get work. This ends up being a major hassle with freelancers trying to outbid each other and the next thing you know, you're working for less than peanuts. One other thing to note—Elance has actually merged with oDesk and now the two of them are undergoing a major upgrade and changing their name to Upwork. I would not recommend working for them unless you like to Upchuck.
Other Viable Job Boards/Newsletters
A lot of job boards for freelance writers exist. What you really have to do is figure out what you are interested in writing and then scour as many job boards as you can. You can make life easier on yourself if you subscribe to any daily newsletters that are out there associated with a job board.
Here is a list of job boards for freelance writers:
Indeed.com
WealthyWebWriter.com
Freelancewriting.com
Freelancer.com
Outsource.com
BeAFreelanceBlogger.com
Flexjobs.com
WAHM.com
Freelancejobopenings.com
Craigslist.org
Allindiewriters.com
Mediabistro.com
Remember that getting the proper training is the best place to start. For example, if blogging is what you are interested in, Be A Freelance Blogger, listed above, offers training for that kind of writing.
While you are training, explore these job boards. It will help you see what is out there and what you might be interested in writing. Good luck to you!