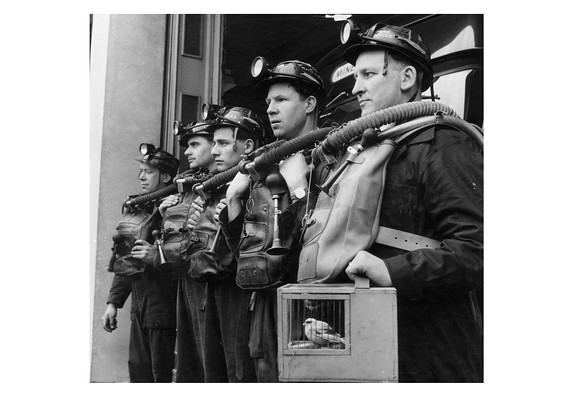 Getty Images
Bank stocks' rebound could be the earliest sign of an impending disaster in the market.

For investors seeking early clues on when this stock market's hot streak will come to an end, bank stocks will be the proverbial canary in the coal mine this time around, according to a strategist at Bank of America Merrill Lynch.
"A bout of bank stock outperformance versus bonds on the back of EPS/GDP upward revisions should mark the end of the furious rally from February lows," Michael Hartnett, chief investment strategist at Bank of America Merrill Lynch, said in a report.
After a bumpy start to the year, the U.S. stock market charged to all-time highs on what Hartnett characterized as "maximum liquidity, minimum growth" trade driven by quantitative easing and negative-interest-rate policies in major economies.
But a spreading belief that much of the run-up is fueled by easy monetary policy rather than a sustained U.S. economic recovery and improving earnings has sparked fears of an impending selloff.