Dude, you've got to hear this song!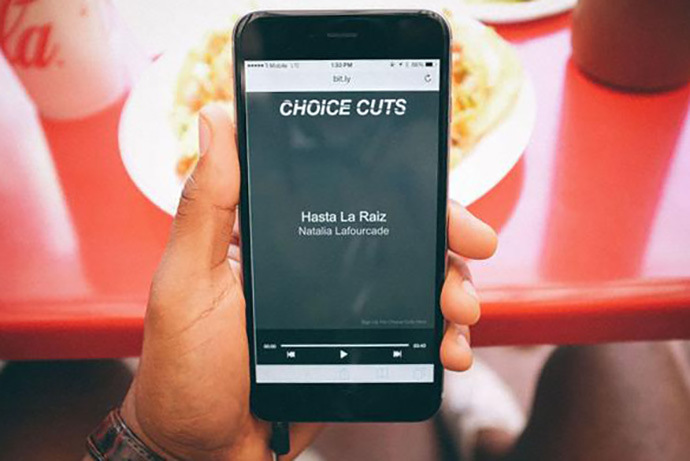 Discovering new music and artists has become quite difficult as more and more streaming services become available. Choice Cuts hopes to help you overcome choice paralysis with a service that will send you two songs a day. Choice Cuts was co-founded by two music creatives who will do all the legwork for you.
https://twitter.com/yungskeeter
has produced tracks for Banks and Sky Ferreira and Harley Wetheimer works for Columbia Records and has previously worked under Mark Ronson. After entering your cell number into the site, you will receive a song in the morning and one in the evening and it can range from b-sides and remixes to emerging talent and even vintage soul. Below, McFedries and Wetheimer talk a little about the service.
Choice Cuts is like really taking things from a macro level down to the micro, emphasizing quality over quantity. Can you talk a little bit about that?

MCFEDRIES: In this age of media, we're always bombarded by this choice paralysis, where you open Netflix and spend an hour and a half trying to figure out what you wanna watch. Or you set up a Spotify playlist with 350 songs and you're like, where do I start? So we were like, wouldn't it be great to provide songs at contextually relevant times? Not serving you black metal at 11:30 PM before you go to sleep, but someone's driving to work in the morning they have time for two songs so, alright, here you go. Really high-quality bite-size content at a time when you can digest it.

WERTHEIMER: We really have such different music tastes. My background is a lot of west coast rap music and funk and soul. I spent my childhood digging for records that I heard in rap songs while Trevor grew up in more hardcore and dance and this and that. But Choice Cuts is supposed to be like when one of your homies picks a song, and then another homie picks a song that's totally different. You get a bit of two different worlds.
Source: THE FADER