This was a big week for the USD. It slid across the board before the release of the FOMC meeting minutes on Wednesday. Traders were walking back anticipation of a 2015 rate hike and minutes revealed that FOMC members also thought it premature to predict when the rate hike will be. 
The USD slid, stabilized during the 4/10, Thursday session, but it did not reverse. Let's take a look at the majors EUR/USD, GBP/USD and USD/JPY
The EUR/USD almost reached 1.39 during the 4/10 session, but stalled during the US part of the global session. A break below 1.3880 could signal some intra-session bearish correction for the Friday session. Otherwise, the upside risk remains and a break above 1.39 might see the pair challenge the 1.3966, 2014-high
GBP/USD slid, unimpressed by BoE's policy statement, which was essentially one of status quo. A couple of support pivots in the very short-term can be seen at 1.6755 and between 1.6725-30. To the upside, the 1.6820 level is key - a break above which reflects the current bullish continuation outlook. Failure to do so, or a sharp slide immediately following the break would suggest consolidation ahead.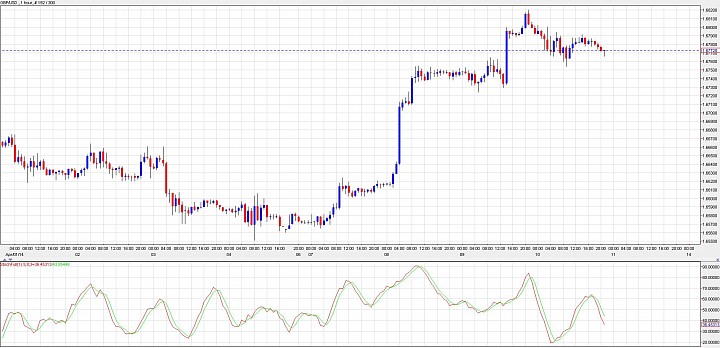 USD/JPY
fell further, and is in a medium term consolidation support area. A break below 100.70 suggests further bearish correction outlook in the short-term, though the uptrend since 2012 will remain intact. A return above 101.80 would suggest a bullish bias to challenge the 104.13 pivot and the 2014-high at 105.44.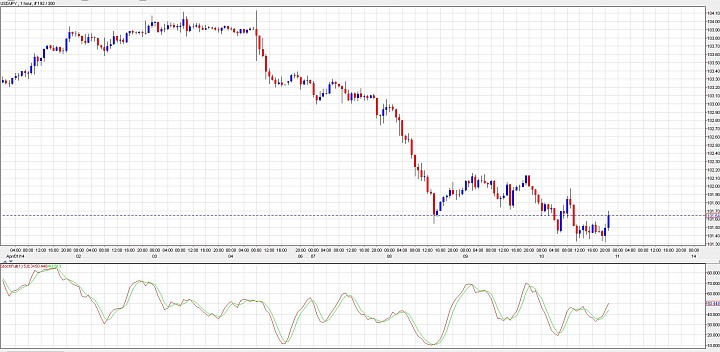 (usdjpy 1h chart, 4/10)