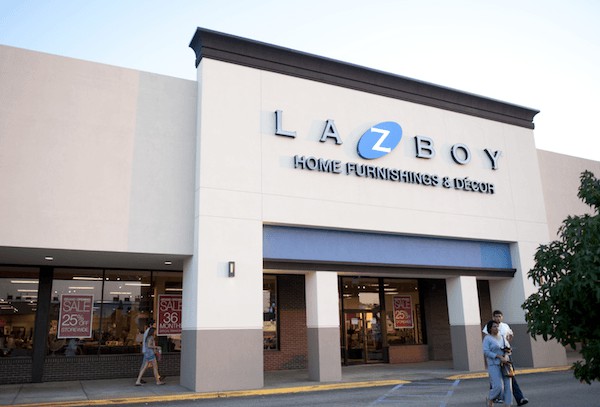 "We experienced flat sales for the quarter due to weaker demand at wholesale and inconsistent traffic throughout the La-Z-Boy Furniture Galleries store system," said Chief Executive Kurt Darrow, though he sought to assure investors that sales would pick up "as we approach the traditionally stronger fall selling season."
During the company's fiscal first quarter, total revenue slipped 0.2% as wholesale sales fell 1.9% and offset a jump in the company's smaller retail segment.
Having bought a couch this spring I can tell you I trolled their website for a few days and studied up on what was available before going in to the La-Z-Boy Store. Saved a bunch of time because I came in knowing which ones I wanted to butt-test, and I was familiar with the what the upsells would be and whether or not I wanted them. Was out in less than 30 minutes.
If you were familiar with what you wanted, down to the measurements. I can see it being done on-line for La-Z-Boy, because of the brand reputation. You could also go in for a butt-test in the shopping phase and then when you are ready to buy later order it online.
The reporter (or robot) is doing business journalism drama-queen.  The stock is still up 16% this year after the "tumble" as far as I can tell…